You can greatly customize the look and feel of your new website. This article will walk you through the steps, so you can make your own changes.
Login to your account at https://www.merchants.shoptoit.ca
Click on the 'Business Information' section on the large button or use the 4 step wizard to get started.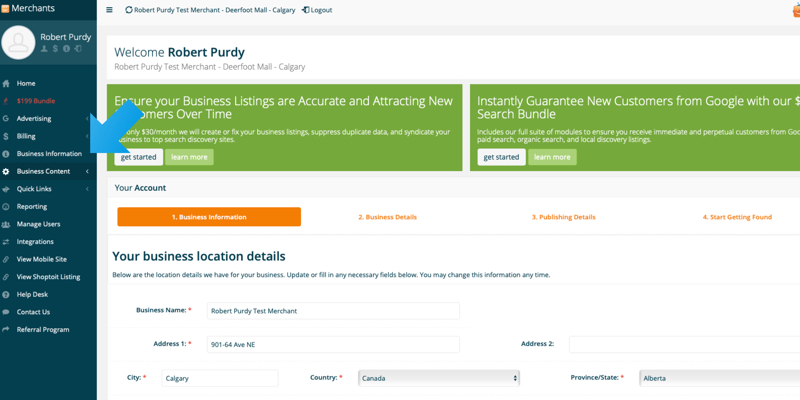 From this page you will want to click on the 'Leadsite Settings' button.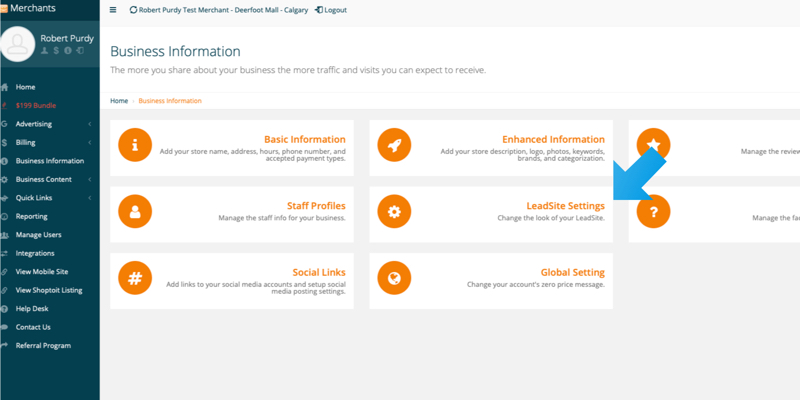 You will see this page. You will see if your site is active (live) and your site domain (URL) that you can use in other promotions. The first part that you can edit is the Site Template. We will have assigned your new lead site to one of our existing templates based on what type of business we think you have when we created the site. Certain templates only work well with specific business types, but feel free to play with the different ones and see which will work the best for you.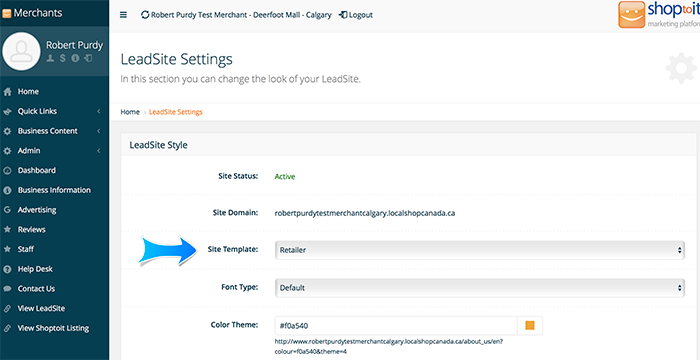 The next section is 'Font Type'. This feature is coming soon. With it you will be able to change the font of all of the text across your LeadSite.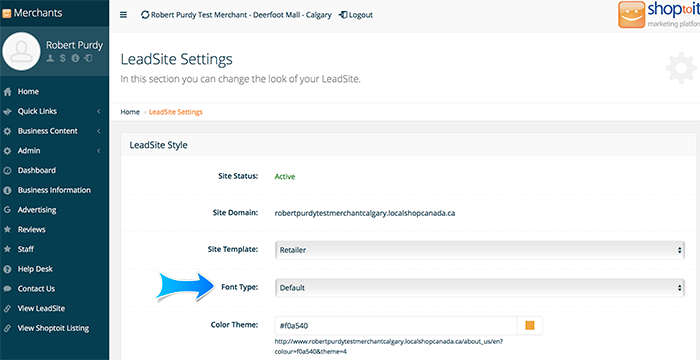 Colour Theme is the next area that you can edit. If you know the colour number for the colour that you want to change your site to you can edit it here, or if you are not sure click on the little box with the existing colour showing.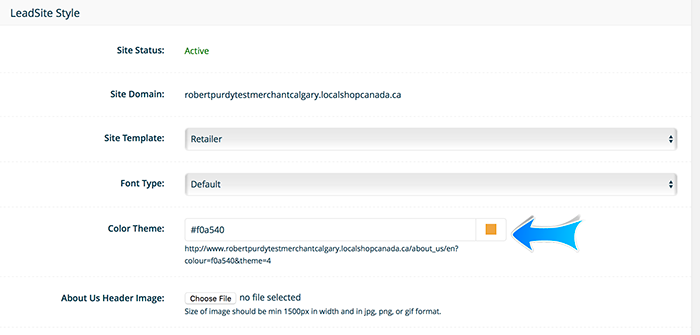 A new box will pop up and you can click in it to find a colour that you like.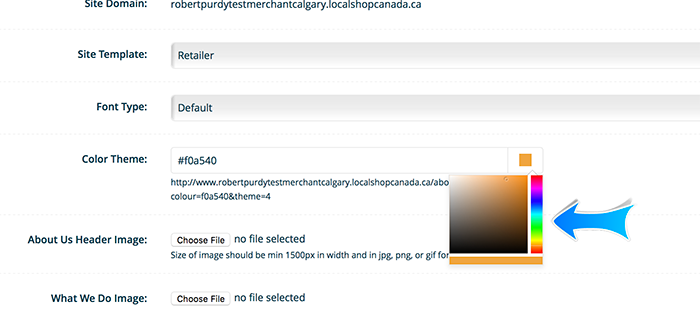 Once you have chosen colour you can click on the 'Preview Changes on Site' text to see what it looks like on your site before saving the changes.

Now we come to the photos. In the next section you can edit the 'About Us Header' Image and the 'What We Do' Image. For your site to look the best make sure and use a good quality photo that has been resized to the proper size. Size of image should be min 1500px in width and in jpg, png, or gif format for the 'About Us Header' and the size of image should be max 700px in width and in jpg, png, or gif format for the 'What We Do' Image. To upload your image click on the 'Choose File' button beside the image area that you want to edit.

A new window will pop up. Navigate to where you have saved the file on your computer and click on it to select it.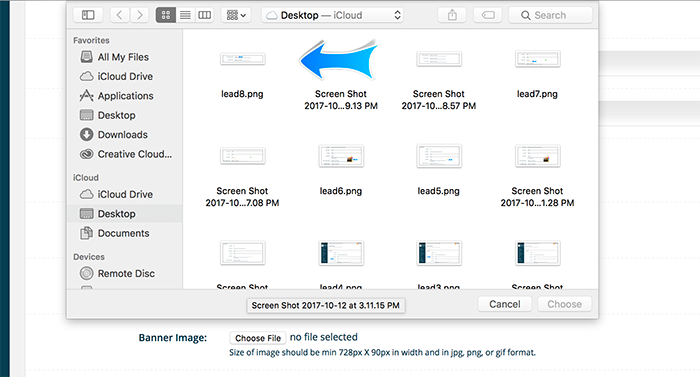 Once you have selected the one you want click on the 'Choose' button on the bottom of the popup.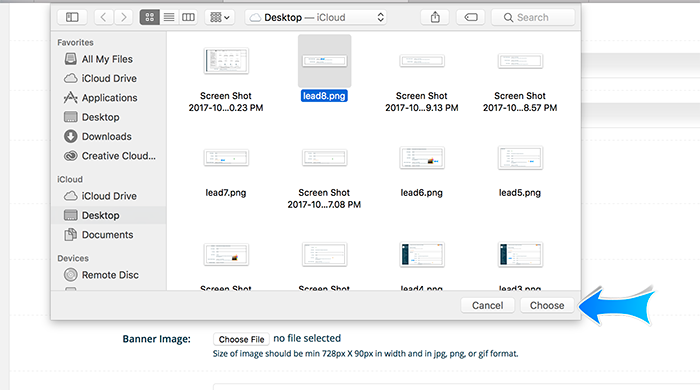 If you use Google Analytics you can add your tracking code in this section.

Make sure and click on Save at the bottom to save all of your changes.

Some templates may have other sections that you can edit as well.