Once you have saved the information on the Enhanced Information page you can start to add your products or services. Click on 'Business Content' then the products tab on the left.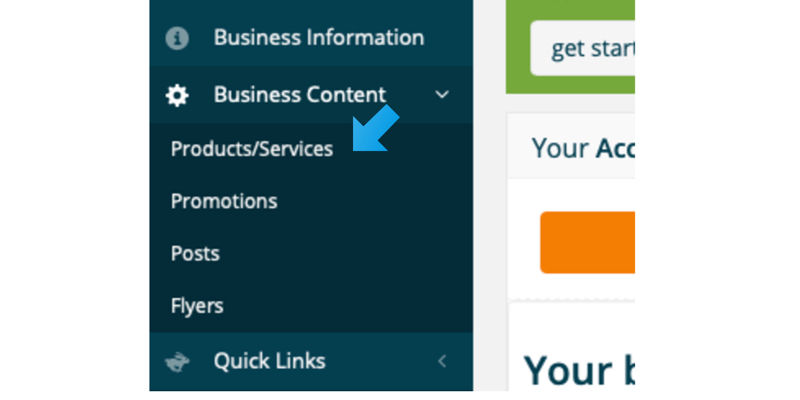 It will bring you to this screen where you have a few options on how you can add your products and services. You can either add your products or services manually (one at a time), Search through our existing product database to find your products and add them that way, or you can find your products in our database by Brand name and add them to your store that way. Coming soon - if you are a service provider we will have set services for different types of businesses and you will be able to add them all at once.
If you already have a product feed for your products then contact us and we can add them to your account that way.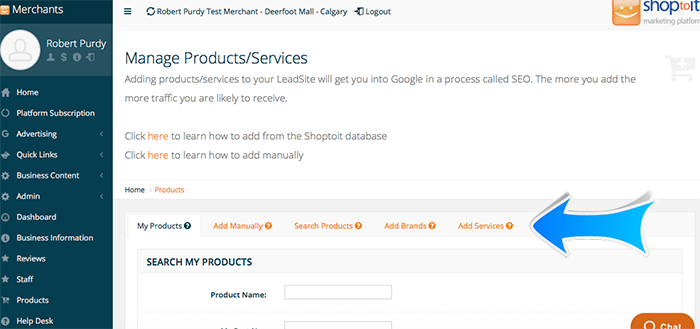 Click on any of these links to get more detailed information on how to add your products to your LeadSite.
How to Manually Add Products or services to my Account with my own Information
How to Add a Product to Your Store Using the ShopToIt Product Database
How to Add an Entire Brands Products to my Store
If you still need some help click on the chat box on the bottom left of any page, or click on the phone icon to book a call with one of our representatives.