The first step to setting up your LeadSite is to set your basic business information.
Login to your local store merchant account at: https://merchants.shoptoit.ca/
Click on Business information either on the left menu or the large button mid-screen.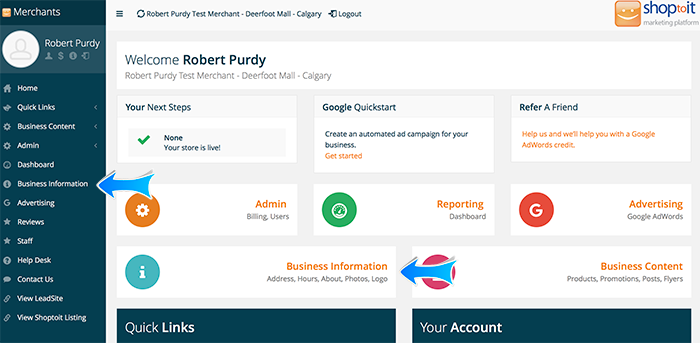 Then click on 'Basic Information'.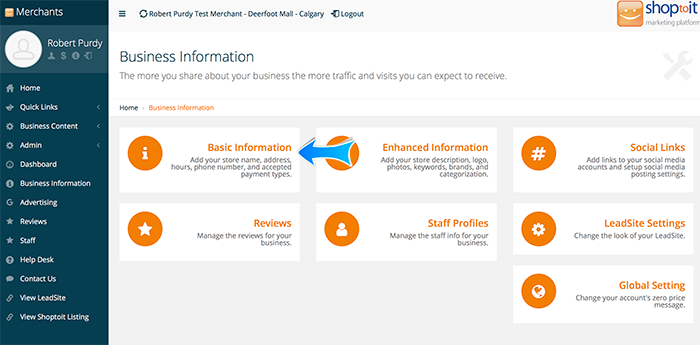 You will scroll down and fill in your Company name, website address (if applicable), your address, hours of operation, and what payment methods you accept.
Click on any of the following topics if you need more detailed instructions on how to fill in the fields.
How to Add or Change Your Location and Address Information
If you still need some help click on the chat box on the bottom left of any page, or click on the phone icon to book a call with one of our representatives.