Once you have saved your basic information you will see this page.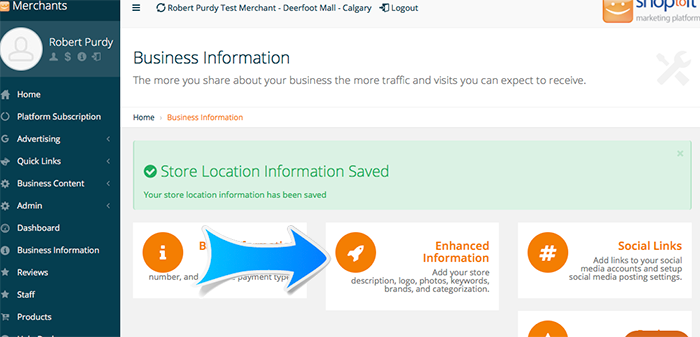 Click on 'Enhanced Information' to continue. On this page you can fill in your store description, add your logo and store pictures as well add keywords to help people find your site, the brands you carry and the primary category that your business belongs in. None of this information is mandatory for you to fill in, but the more completely that you fill it in the more information there is for the search engines to find you and thus the more traffic your site will generate....which means more business for you!
Click on any of the following links if you need more information on how to properly complete this section.
How to Upload a Photo
How to Add or Update Your Store Description
How to Add Your Store Pictures
How to Add or Change my Keywords
How to Add or Change the Brands I Offer
How to Add or Update Your Primary Product Category
If you still need some help click on the chat box on the bottom left of any page, or click on the phone icon to book a call with one of our representatives.