If you would like to receive even more traffic for your new LeadSite then you have the option of paying for a Google Adwords campaign through us. Once you have purchased the adwords module (Click here to find out how) setting up your campaign is as easy as telling us what areas you would like to target and making sure you have funds in your account. Here is how you can do that.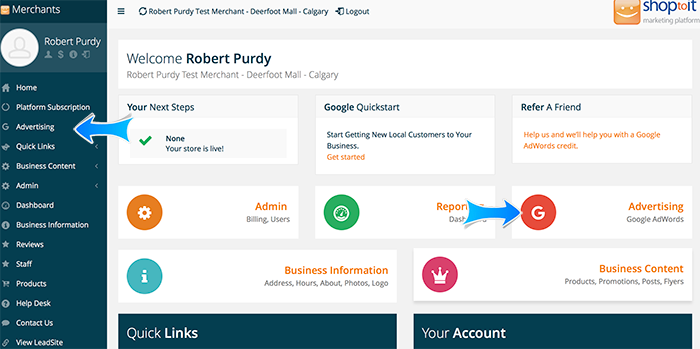 From the home page in your merchant account click on Advertising in the right or the left hand menu.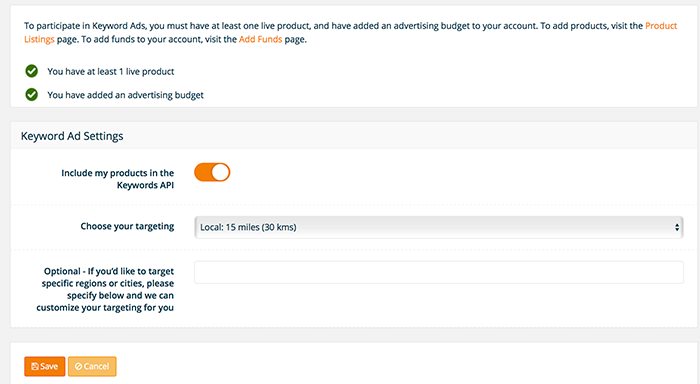 This is the page you will see. Click on the 'Choose Your Targeting' field and pick which option you would prefer.

Then save your choice.
If you would like the adwords campaign to send customers right to your existing website then add your website URL here and set your daily budget that you want to spend.

Click the 'save' button at the bottom to save your changes.

If you need help on how to add your billing info to your account click here.
Click on the phone icon if you would like to book a call with one of our representatives.