Login to your account at https://merchants.shoptoit.ca
You will see this page. Click on the 'Billing' button on the left menu.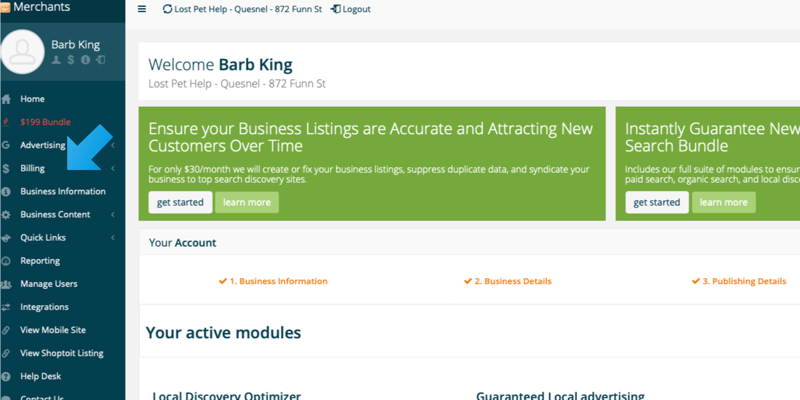 Then Click on 'Billing'.

You will be taken to this screen where you enter your billing address and then save at the bottom. You can then click on 'Edit Payment Information' to add or change your credit card and billing options.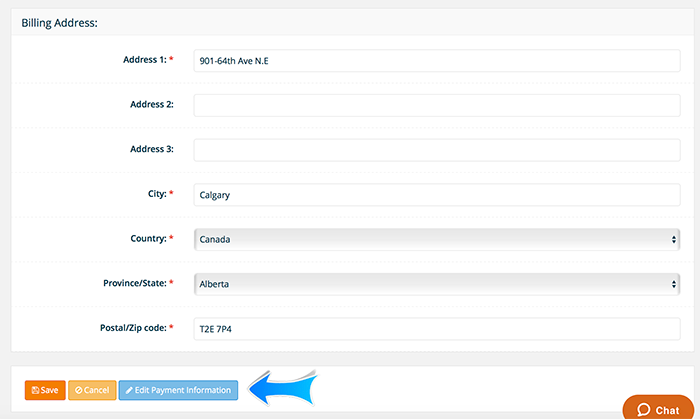 You will have the option of choosing to bill your credit card a fixed amount every month, a one-time payment, or choose our Always On option to ensure that funds are automatically added to your account when it runs out of funds ensuring that your ad campaigns are always live. Choose the option you would like by checking the 'Select' button under the appropriate choice.
You can then scroll down and put in the dollar amount that you would like us to charge on your credit card. It is important to note that GST will be added to that amount and changed at the same time.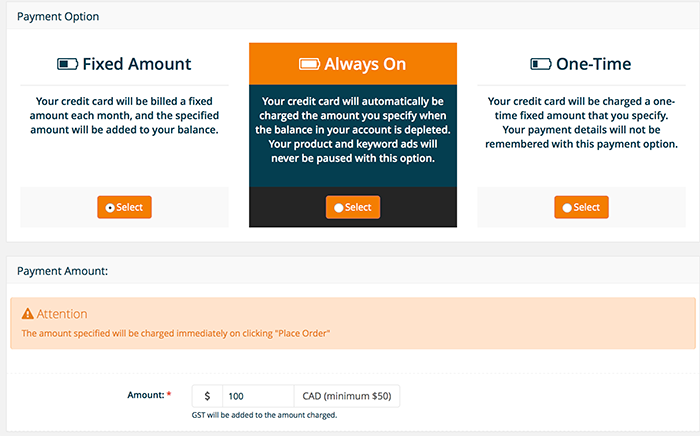 You can then add your credit card information in the next section.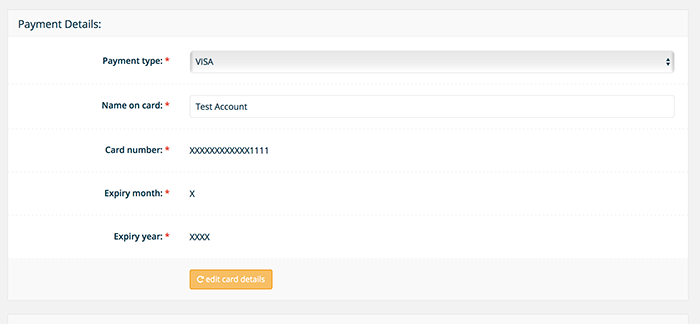 Finish by confirming or changing the billing address for your credit card.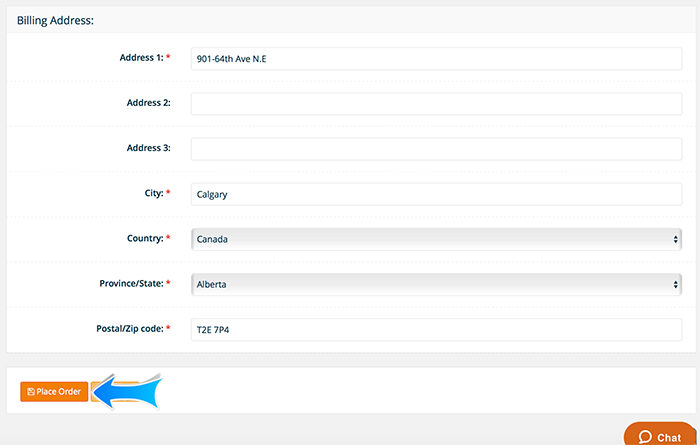 Click on 'Place Order' to save the changes and charge your card.