Login to your account at https://merchants.shoptoit.ca
Click on the 'Manage Users' button on the left menu.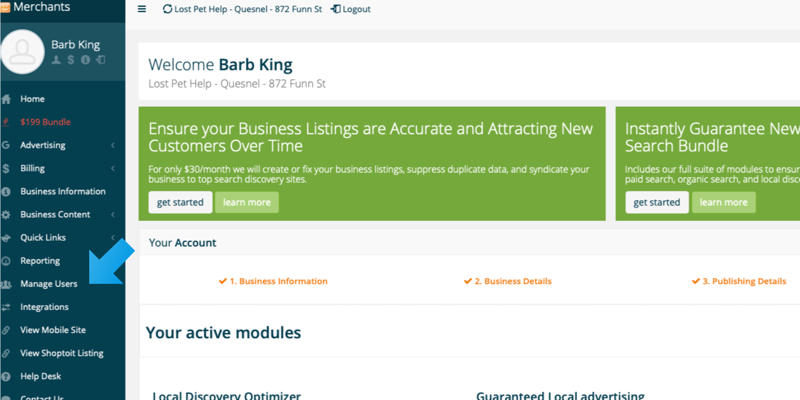 This page displays a list of contacts who can access your account. Contact Type defines the security settings for each contact and what they can access in the account.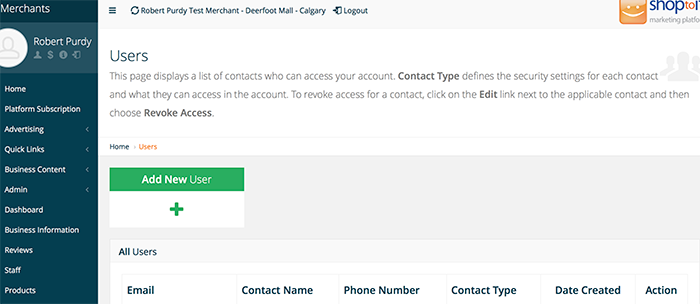 Click on 'Add New User' to Add a new Contact.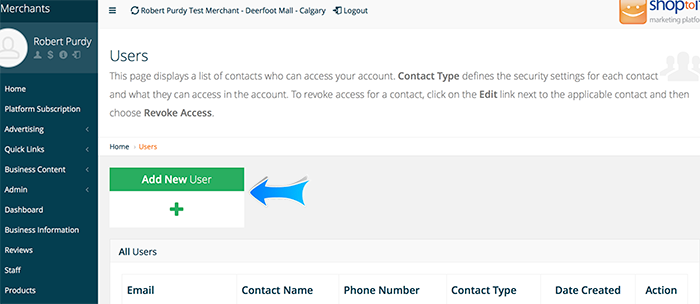 You will be taken to this page. Enter the new contact information in the fields below. When you are finished, please click the Save button. Once the new contact has been saved, they will receive an email with access instructions detailing how to login for the first time with their temporary password. They will then be given the opportunity to choose their own password. Note: Please ensure the email address you enter here is valid.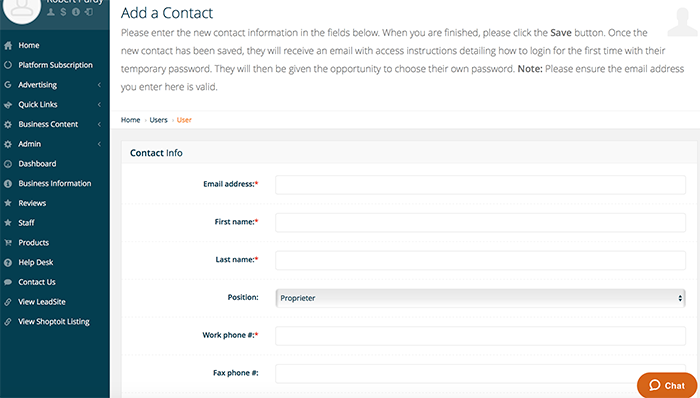 You also have to option for them to receive periodic emails from our system about your account. Select your choice and Save.