Login to your local store merchant account at: https://merchants.shoptoit.ca/
Click on Business information on the left hand menu.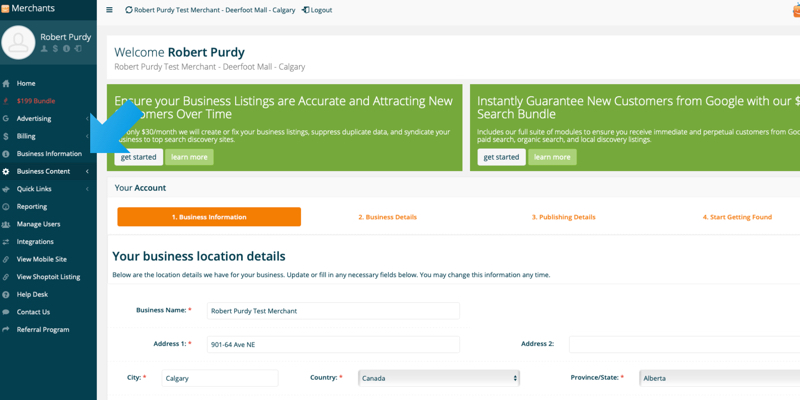 Click on 'Reviews'.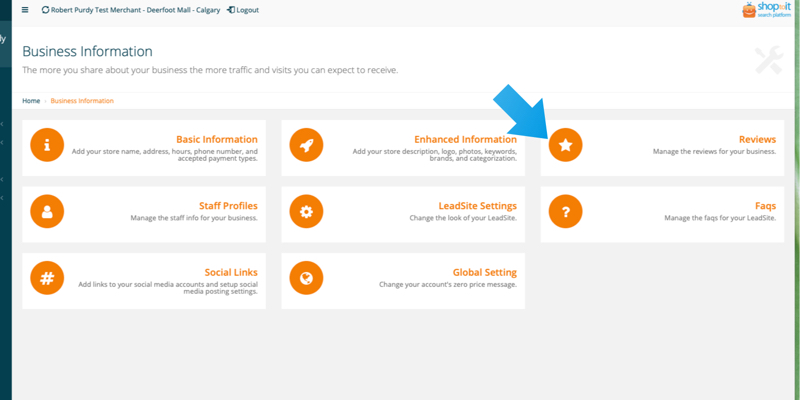 On this page you will see the existing reviews for your business if you have added any. To add a new once click on 'Add New Review'.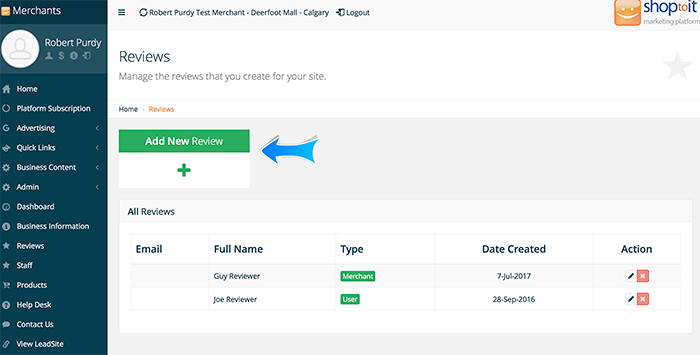 Fill in the fields with your review information and click 'Save'.