Login to your local store merchant account at: https://merchants.shoptoit.ca/
Click on Business information on the left hand menu or make your change in the 4 step wizard.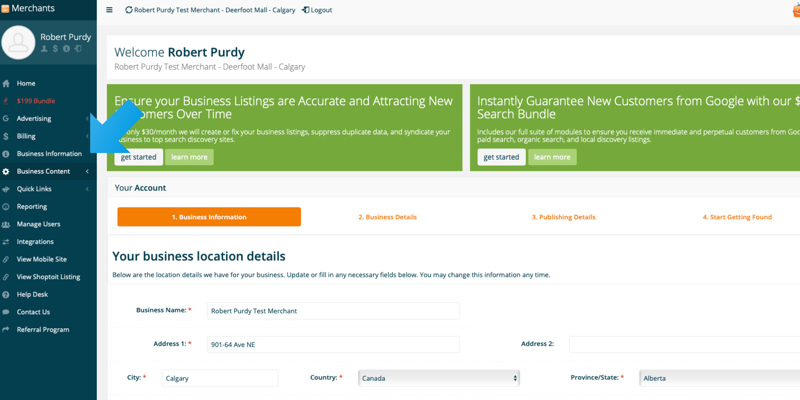 Then click on 'Basic Information'.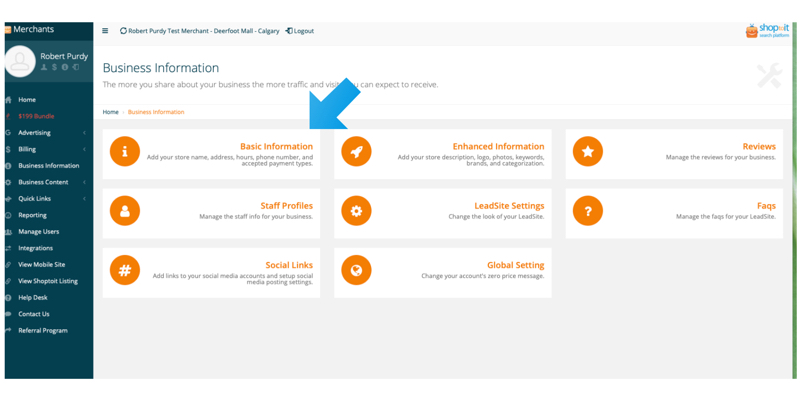 Scroll down to the "Location & Store Hours" section.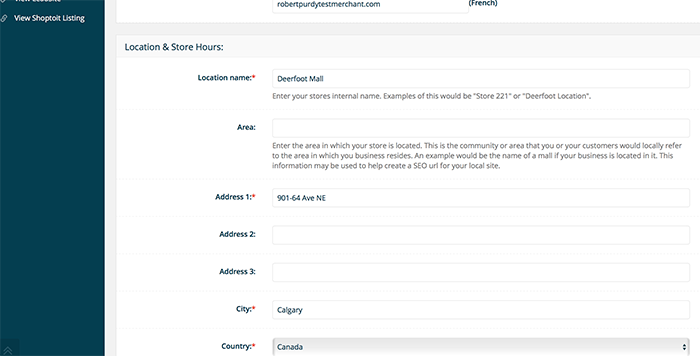 When you get to the store hours section you will see a group of selection options to help you easily set up your hours. Click on each option to choose the day of the week and then the corresponding hours that you are open. When you finish the hours for one day select 'set hours'. Your selection will now show in the list above. Move on to the next day and perform the same process. The picker will automatically change the day of the week and keep the same hours as the day before.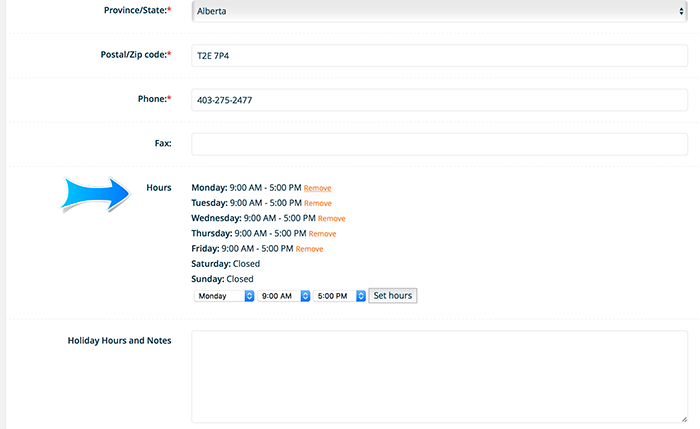 Once you have completed that you can move on to the "Holiday Hours and Notes" section. This is a text field that will allow you to add in any additional notes you have about your store hours (ie. Closed stat holidays).

Scroll to the bottom of the page and click on 'save' to save your changes.