Login to your local store merchant account at: https://merchants.shoptoit.ca/
Click on 'Business Information' on the left hand menu.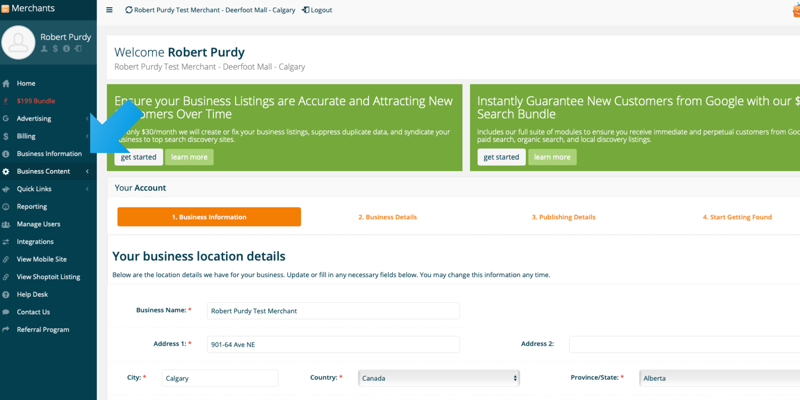 Then click on 'Enhanced Information'.
Scroll down to the Brands section. This is a text field and will allow you to add a maximum 1500 characters. Please separate brands by commas, and use all the space you have. Adding all the brands that you sell will help your store get found online for those products.
If you want french traffic as well then add in your brands in french in that field.

Scroll to the bottom of the page and click on 'save' to save your changes.