Login to your local store merchant account at: https://merchants.shoptoit.ca/
Click on 'Business Information' on the left hand menu.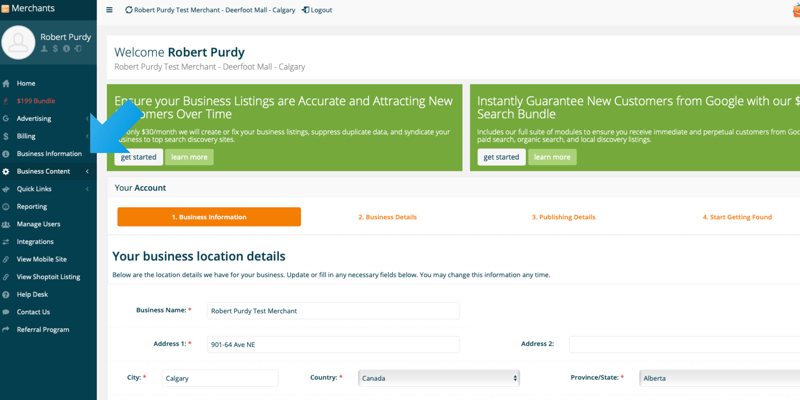 Then click on 'Enhanced Information'.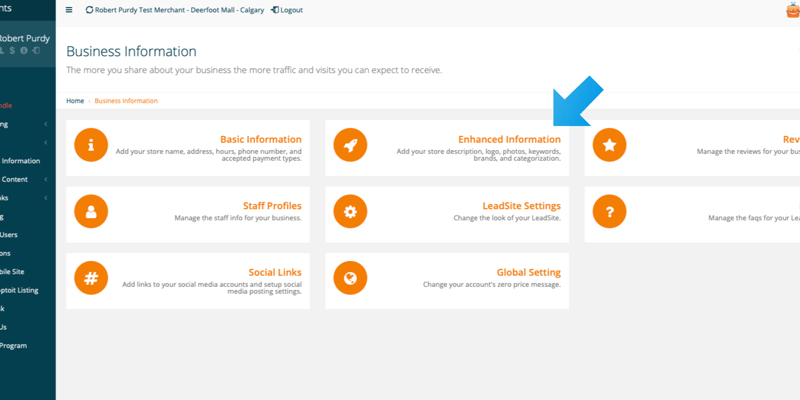 Scroll down to the "Pictures of your store" section. You are able to upload up to three photos of your store. Adding store photos will help customers feel more at home and excited to visit your store. You can add photos of the interior, exterior, and even the staff who will be helping them when they come in.
Click the browse button to upload your photo. We will automatically scale your photo to the correct size should you upload a large image.
Scroll to the bottom of the page and click on 'save' to save your changes.