Login to your local store merchant account at: https://merchants.shoptoit.ca/
Click on Business information on the left hand menu or make your change in the 4 step wizard.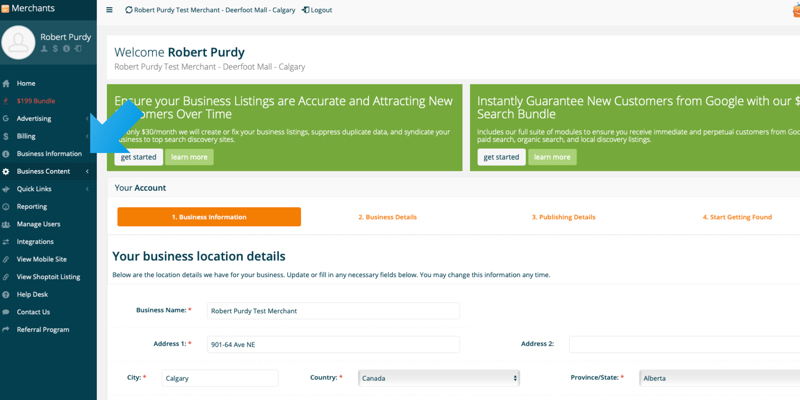 Then Click on 'Basic Information'.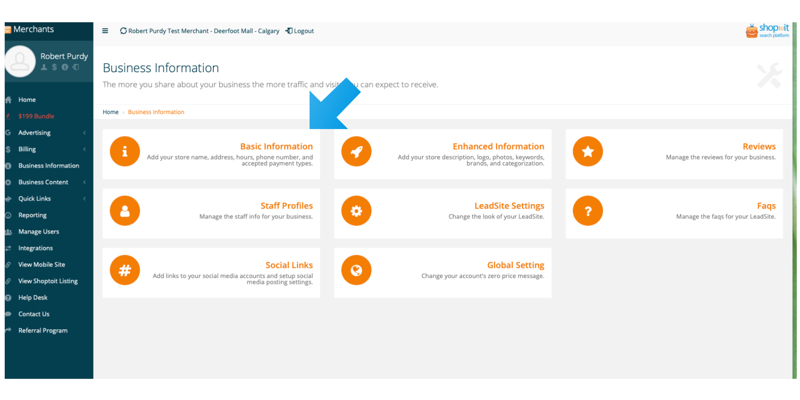 Scroll down to the "Location & Store Hours" section.
Enter your store's internal name. This is just for your information in case you have multiple locations it will help you to make sure you are logged into the correct account when you edit anything.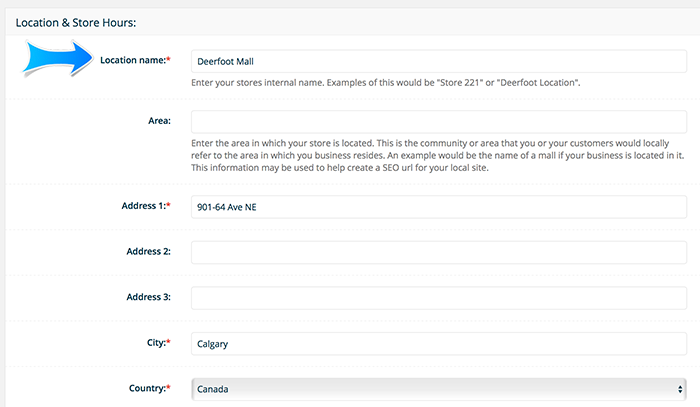 Enter the area of your town that your store is located. This information may be used to optimize your local store URL.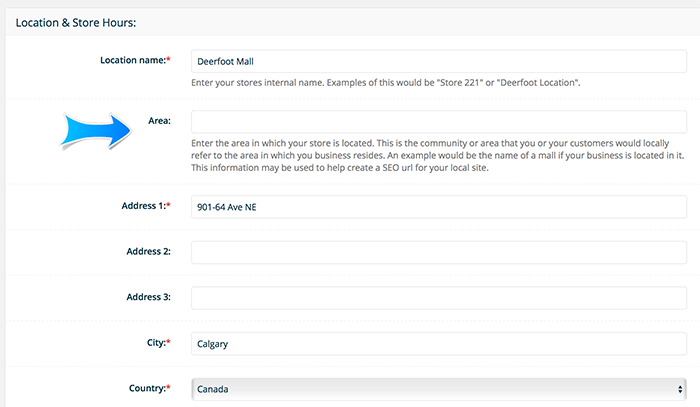 Fill in all of the address fields that may be blank, or make changes where needed.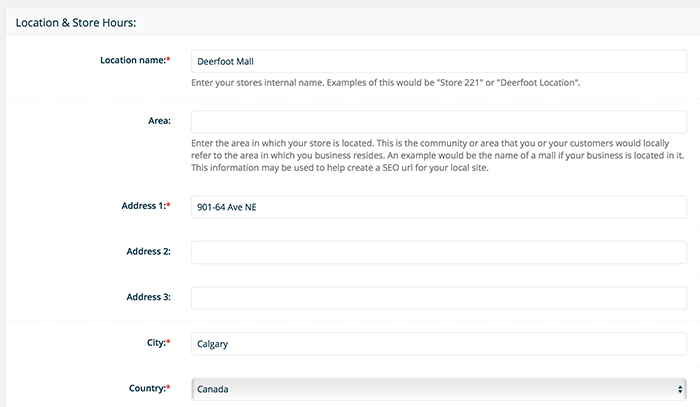 Scroll to the bottom of the page and click on 'save' to save your changes.