Proper categorization of your business is critical to being found in Google search
Correct categorization is so important that Google devotes a whole section to explaining their preferred category practices. They state that categories help your customers find accurate, specific results for the products and services they're interested in, and in order to keep your business information accurate and live, make sure that you choose a category that describes your overall core business best.
To set the main category of your business in your Shoptoit account, follow the steps below.
Login to your local store merchant account at: https://merchants.shoptoit.ca/
Click on 'Business Information' on the left hand menu.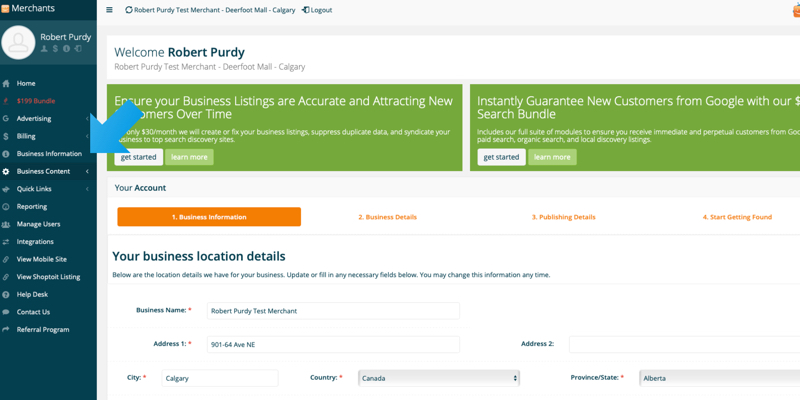 Then click on 'Enhanced Information'.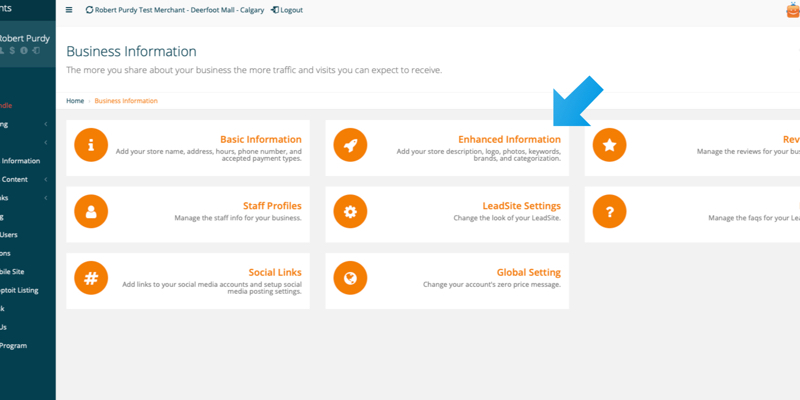 Scroll down to "Primary categories" and choose the main categories for the products you offer. If you are unsure of which category your products would be best suited in please go to: http://www.shoptoit.ca/shop/ to see all of the categories on Shoptoit.ca.
You can choose multiple categories, but make sure that the BEST category for the majority of your products or services is selected as 'Is Primary' as that is the main one we will use for your ad campaigns.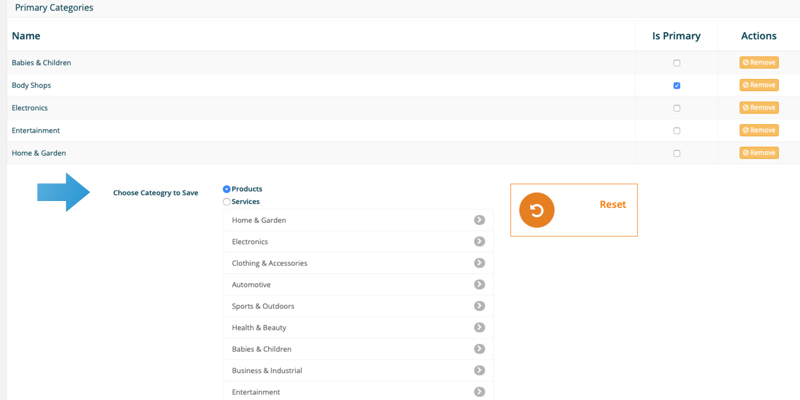 Scroll to the bottom of the page and click on 'save' to save your changes.