Login to your local store merchant account at: https://merchants.shoptoit.ca/
Click on 'Business Content' on the left menu.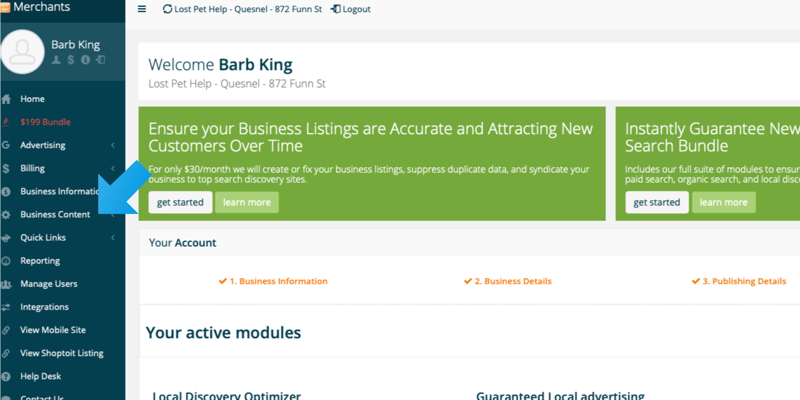 Then 'Products/Services'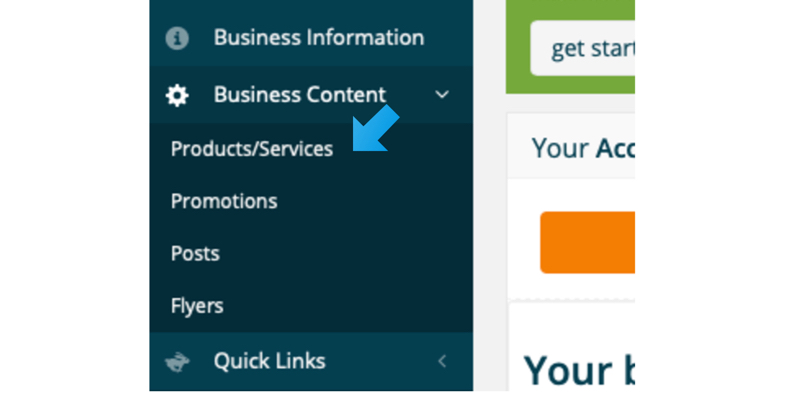 You will see this screen. scroll down to find the 'add a new product' button.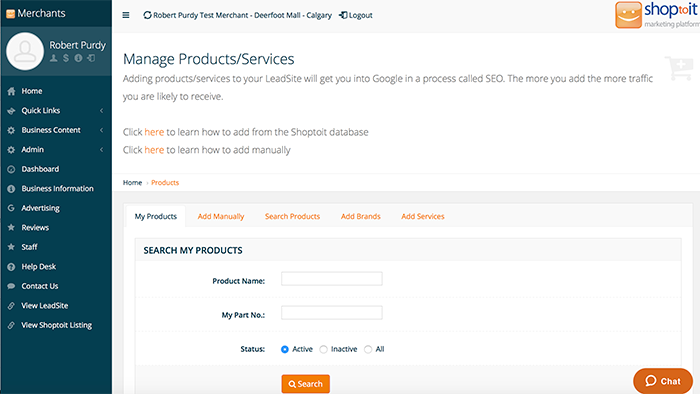 To add a new one click on 'Add new product'.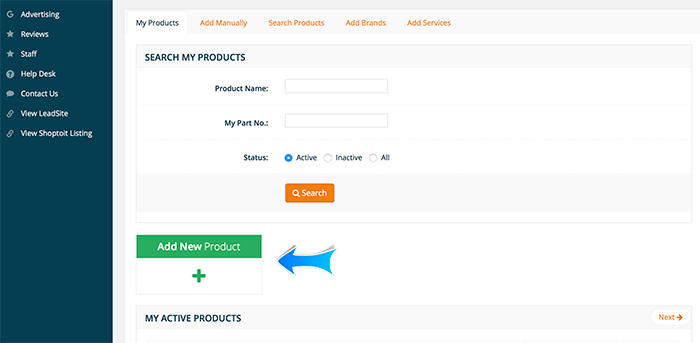 Fill in the fields with your information.
Product Information:
Product Image:
Here is where you add a photo of your product. You have two choices on how to get us your photo. You can either upload it from your computer, or add the URL of where it is on your website.
To upload your photo select 'Upload image from desktop'. Then click on 'choose file'.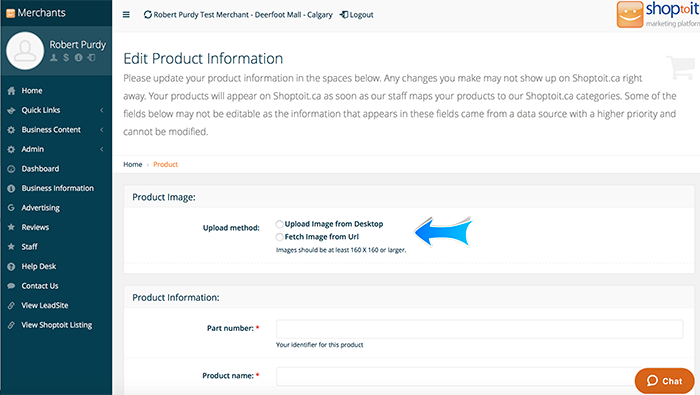 Navigate on your computer to where you have saved your photo, select it, then click choose.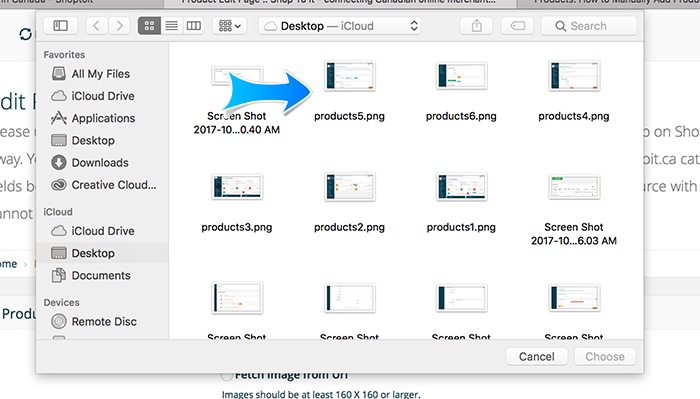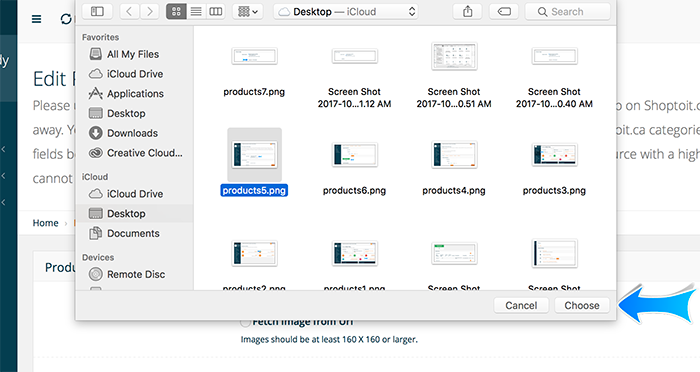 To get the image off of your website click on 'Fetch Image from URL' and add the URL to the photo. To find the photo's URL right-click on the photo on your site and choose 'Copy Image Location'.

Part Number - This is your internal part number for the product.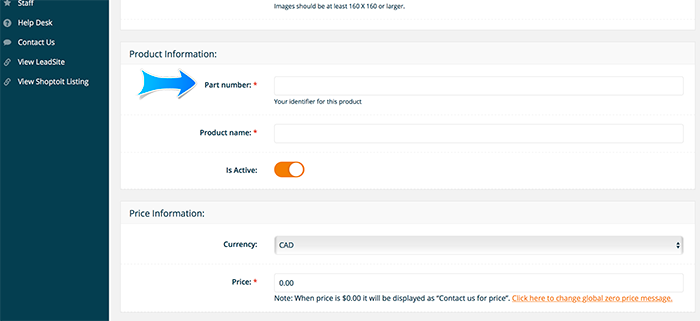 Product Name - What is your product? This will show up on the product listing pages beside the photo of your product so use a complete name to aid shoppers when they are searching for a specific product.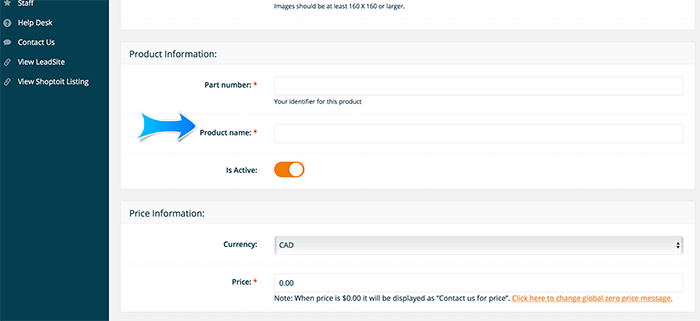 Is Active - This is selected by default. If you don't want this product to be live on the Shoptoit network when you save it then deselect it.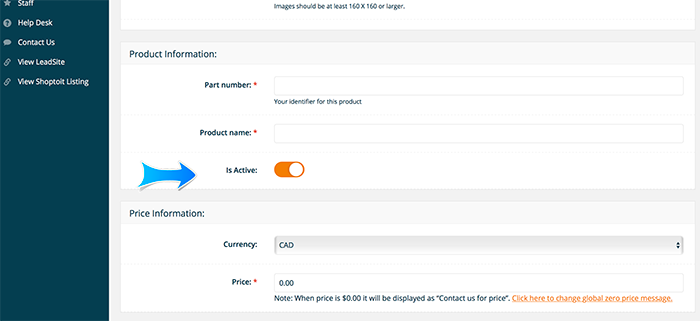 Price Information:
Choose if your prices are in Canadian or US dollars. Shoptoit.ca displays prices in Canadian dollars, so if you choose US we will convert the prices to Canadian before they display.
Price - Fill in the price of your product. You do not need to use a $ sign or , (For example use 2000.00)
Note: When price is $0.00 it will be displayed as "Contact us for price".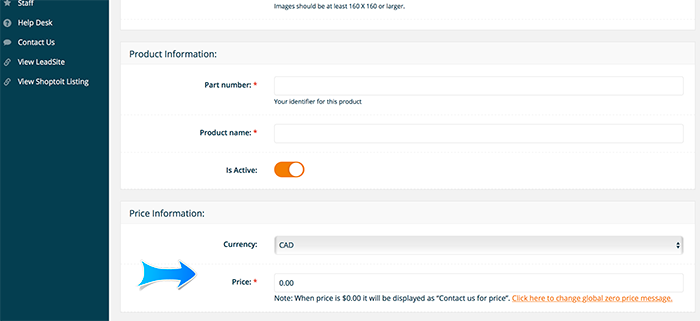 Product Description:
This is the entire description of the product. Be as complete as possible. The more information you can give about the product the better experience it is for the user and easier it is for the search engines to find your product.

Category:
Use the category picker to choose the category that is the most relevant to your product. Please go down to the lowest possible category. (Ie. Electronics> Cameras> Camcorders). Once you have found and highlighted the appropriate category click on the 'click to add' button.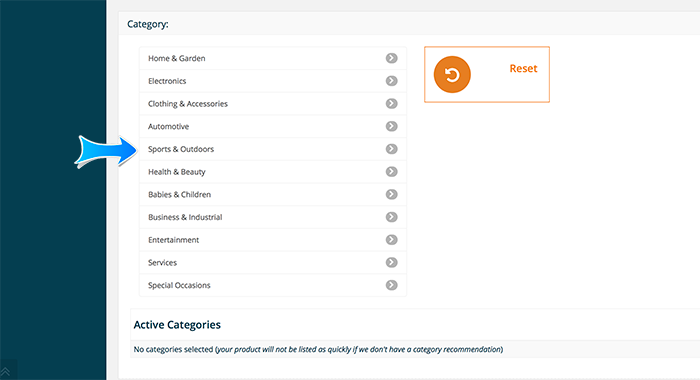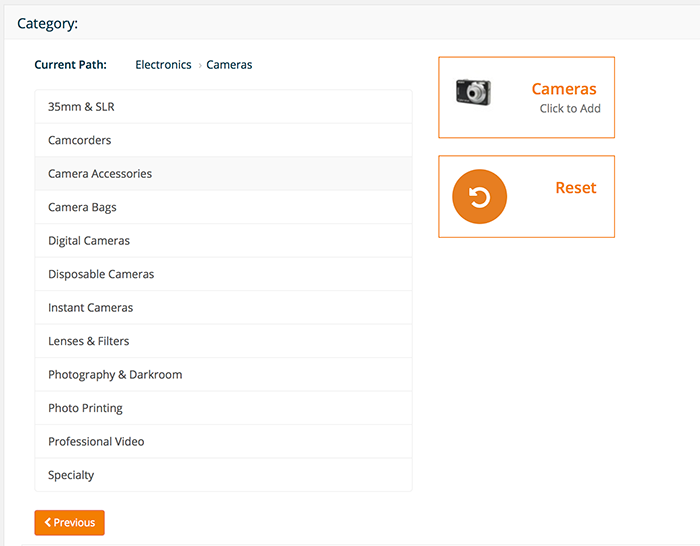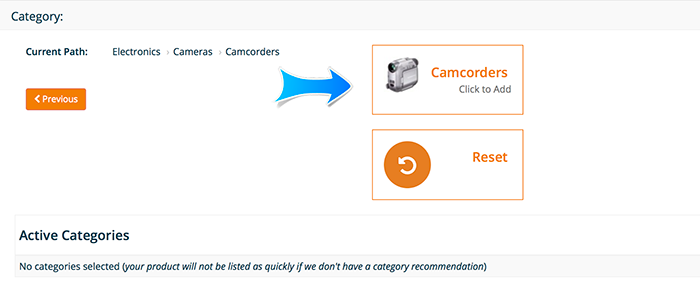 The product category will now show below the category picker.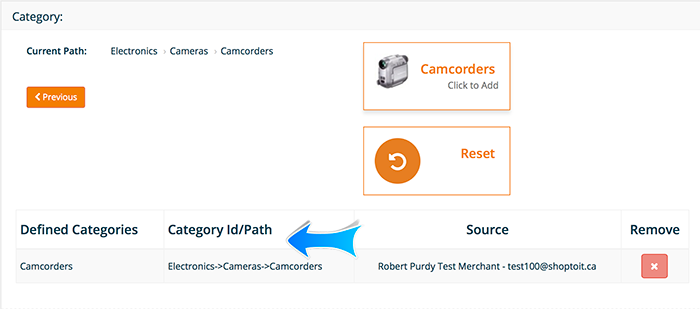 Manufacturer Information:
This is the manufacturer's name. Please be as specific as possible so we can be sure and match it with the proper manufacturer.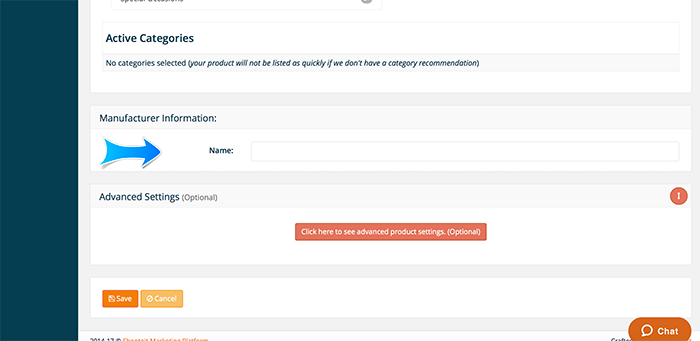 Advanced Settings (Optional)
Here you can fill in any additional information that you would like to add to your product.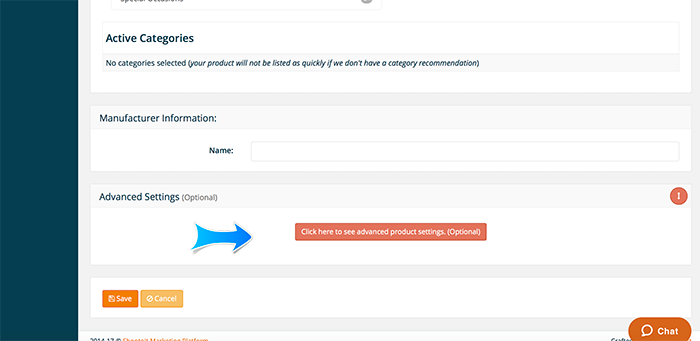 Click the button and a new section will appear.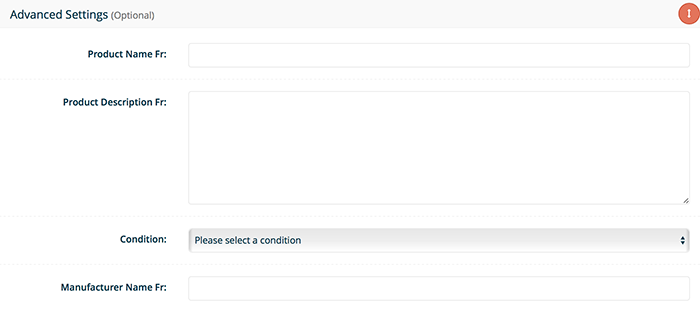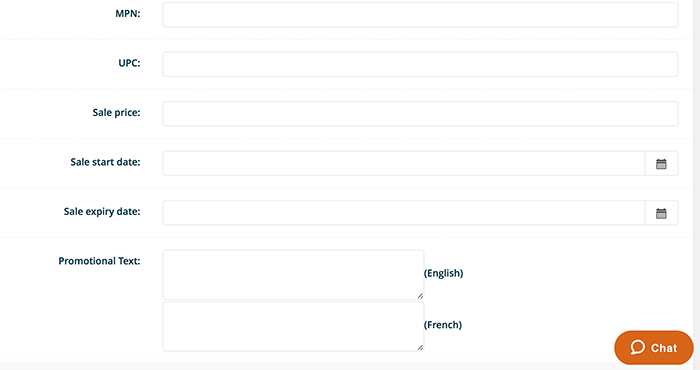 Add your product name, description and Manufacturer name in French.
Condition - Is the product new or used
MPN and UPC - If your product has a manufacturer part number or UPC please add it in the correct field. This will help your product get shown better on the network.
Sale Price - If your item is on sale you can add a sale price in here. If added your product will show up in a 'sale' category on your local site.
Sate Start Date and Sale Expiry Date - Use these fields to choose a start and end date for an upcoming sale on the product. The sale price will show within that date range only. You can click the little calendar to choose the dates from a pop-up calendar.
Once you are done you can click on 'save' to save your new product.