The announcement is designed for you to add a short piece of information that will show up at the top of every page on your local storefront. You can use it for any special promotions you have going on. You can only have one store announcement live at a time, and you can schedule them. You can also push these announcements to your Facebook and Twitter accounts.
Login to your local store merchant account at: https://merchants.shoptoit.ca/
Click on 'Edit Announcement' under the 'Quick Links' section or on the left menu.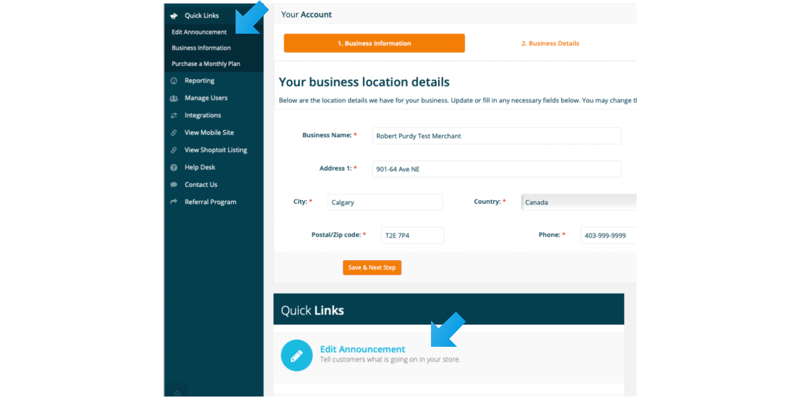 This is the page you will see. Add your announcement in this field.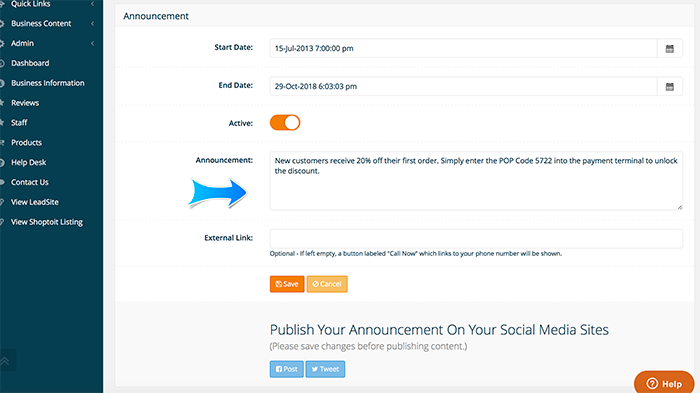 If you want to schedule this announcement use the start date and end date options. Click on the small calendar for a pop up calendar where you can choose the dates that your announcement will run.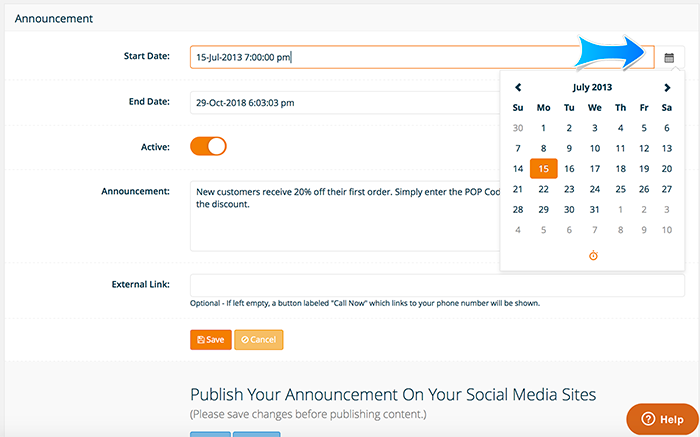 Once you are done click on 'save'.

Once your announcement has been saved you have the option to send the post to your Facebook Page and/or Twitter account.

If you would like to set your announcement in French Click on this button.

Fill in the fields as above and save.