Login to your local store merchant account at: https://merchants.shoptoit.ca/
Click on Business Information on the left menu.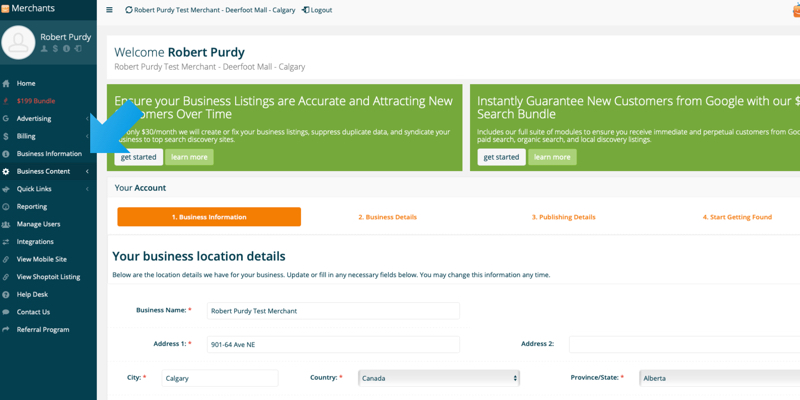 Then click on 'Social Links'.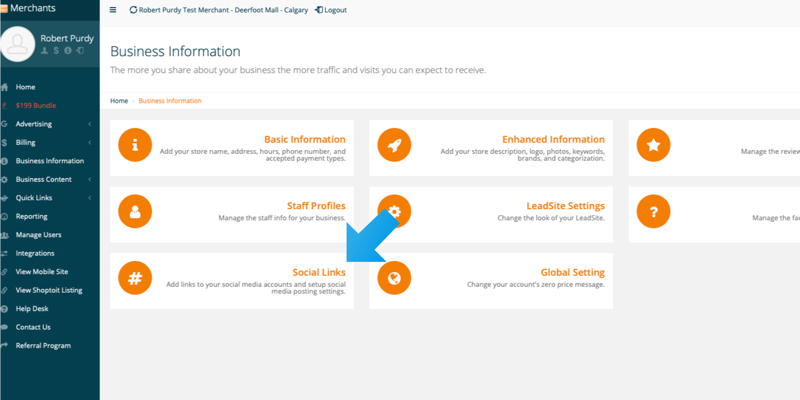 Click on 'Log in with Facebook' button.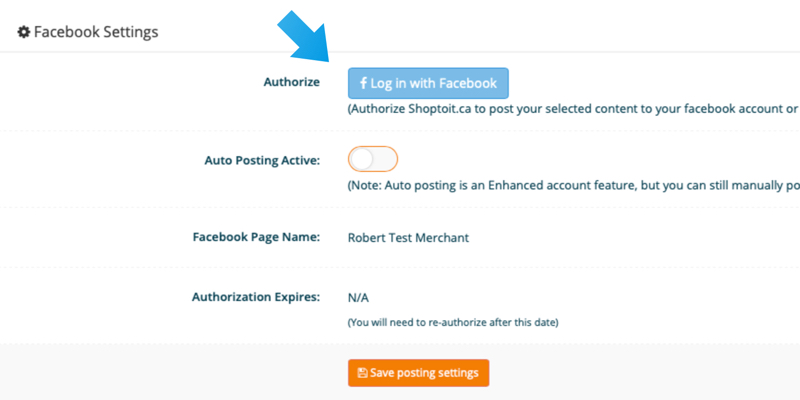 Our app will then try to connect to your Facebook account. You will need to login to your Facebook account and allow the Shoptoit app access to it. If you are an admin on more than one Facebook page you will need to choose which page you would like our app to post to.
Once it has connected you will see the 'Auto Posting active' is now selected and you will see the name of the Facebook page that you are posting to. You will also note that you will need to re-authorize your account to post to Facebook after a specific time period as that is one of Facebook's regulations.
Click on 'Save posting changes' to save this setting.
Now when you create new content you can post it to Facebook directly from your merchant account. The posting takes the text right from your promo title and will look something like this.