How we Connect to Xero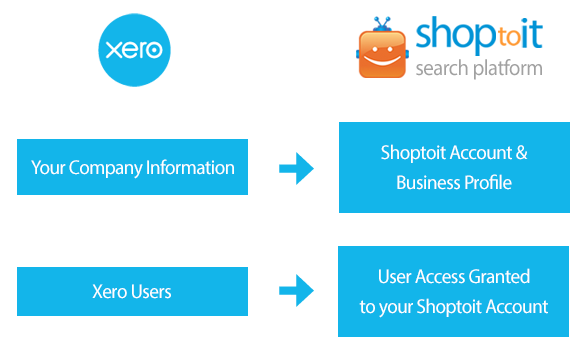 Getting Started
Our integration is simple, and requires no technical skills. Simply connect to your Xero account, and we will automatically create your Shoptoit account, and walk you through the quick process to getting found in local Google search.
Haven't yet connected your Xero account? Get started here
FAQs
What if I don't have a mobile approved website or need a better one?
The Shoptoit Platform can create a Google approved mobile website for your business in minutes, and you can customize it easily to suit your specific needs.
What if I already have a website?
Already have a website? No problem - the automated Shoptoit platform can seamlessly integrate into your site and start driving traffic to your business.
What if I want to use a Shoptoit website, but have my own domain (URL)?
If you have a registered domain that you want to use to drive traffic to, we can easily change the URL of the Shoptoit website to your domain.
Do I have to pay for your service?
Our platform is module based, with free options available. All signups receive a free location-based landing page for their business, and exposure in organic google search. Learn more about our platform and modules here.
Is there a contract, and what if I want to cancel?
There are no contracts with the Shoptoit Platform, you can cancel anytime.
Are there any set up fees?
There are no setup fees associated with your Shoptoit account. Access to the Shoptoit Platform is free of charge and you can add modules to improve your rankings. Or get guaranteed local traffic with a targeted Google AdWords campaign at anytime.
Do I have to run ads?
You can optionally run Google AdWords at anytime. You do not need to, but an ad campaign ensures you will receive quality traffic to your business immediately. We encourage you to consider AdWords as they are an excellent source of guaranteed local traffic and you can get started for as little as $50 per month.
Screenshots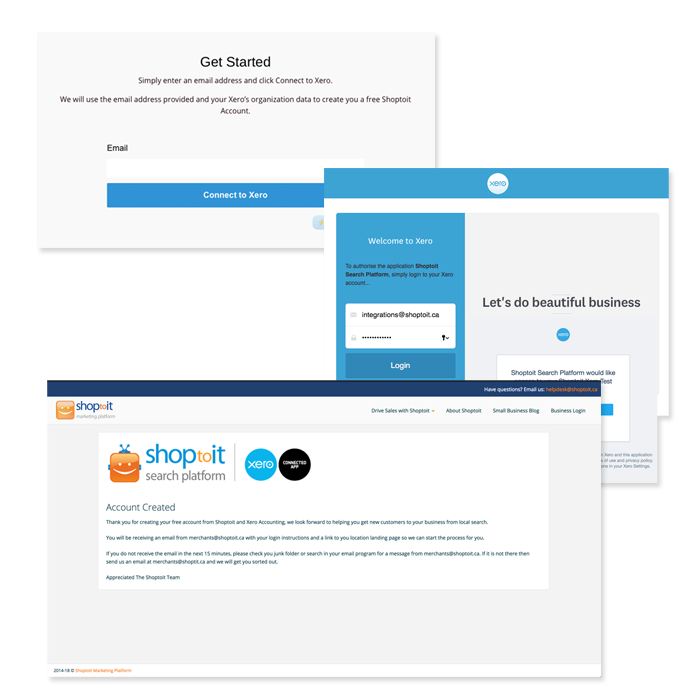 Haven't yet connected your Xero account? Get started here