When you login to your merchant account you will see a four step wizard to help you get the main details of your business completed, so they are accurate on your site. These details will be used for your listings as well if you purchase that module. Just fill in any details that are missing and click the button at the bottom to save and move onto the next step.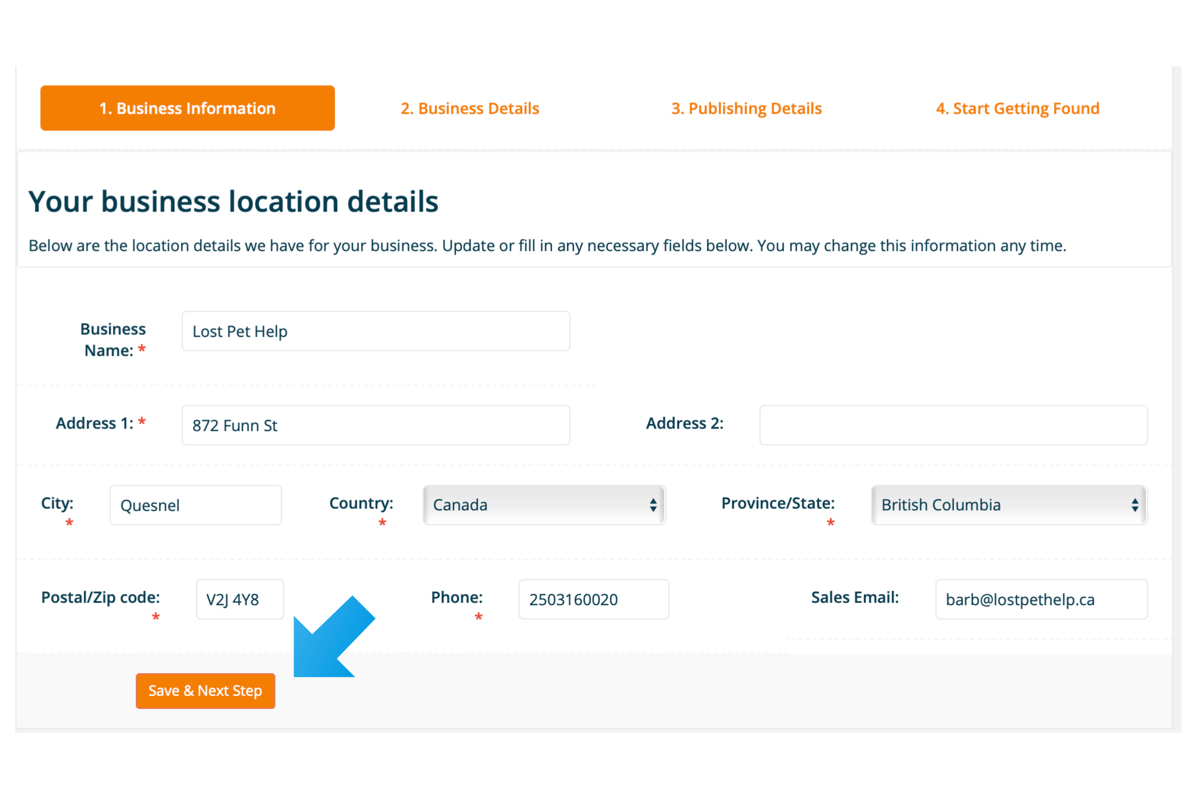 The next page is where you fill in more specific details about your business. These fields are all optional, but the more details you can add the more accurate your listings will be.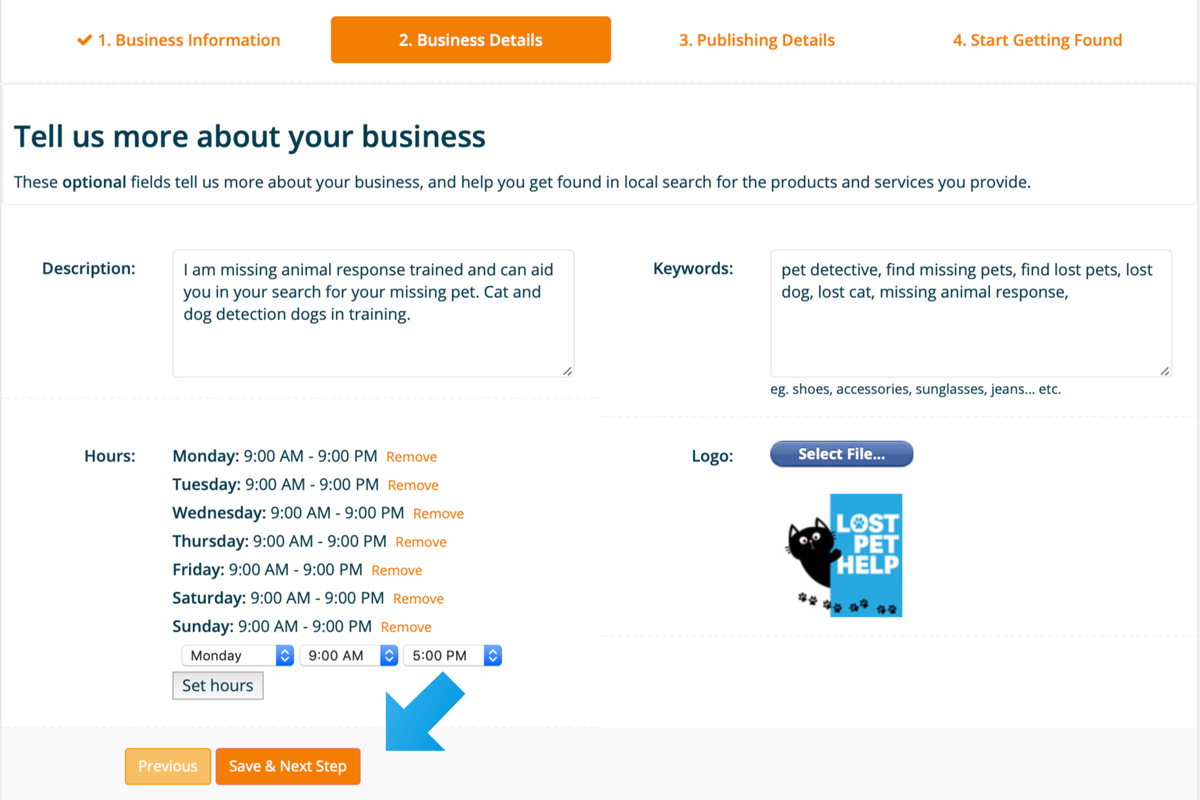 On the next page you will choose whether you would like your ad campaigns to be directed to the mobile website that we create for you or to your existing website. Just choose the option, add your URL and save to go to the next page.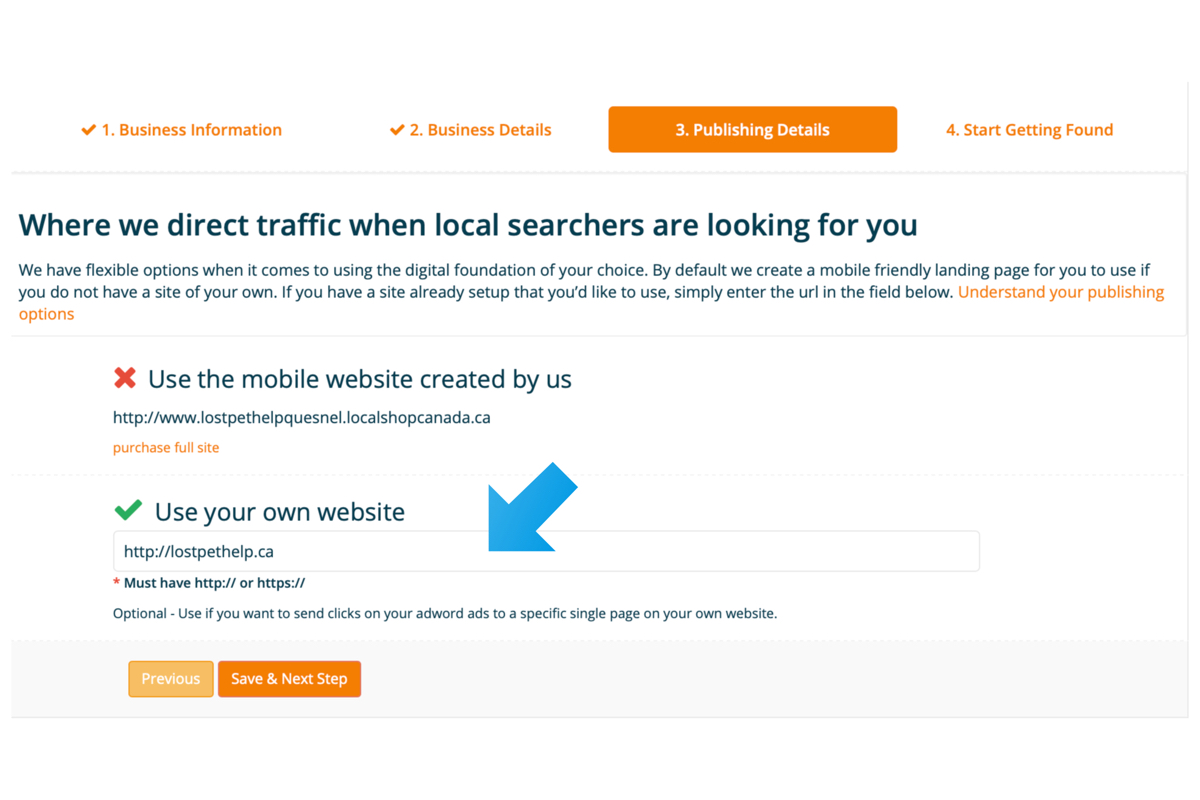 The last page is where you can learn more about each of our modules that will help you get more customers to your business. Just click on 'Learn about this module' under each option to learn more and 'purchase this module' to choose your option(s).