Login to your local store merchant account at: https://merchants.shoptoit.ca/
Click on the $199 Bundle on the left hand menu: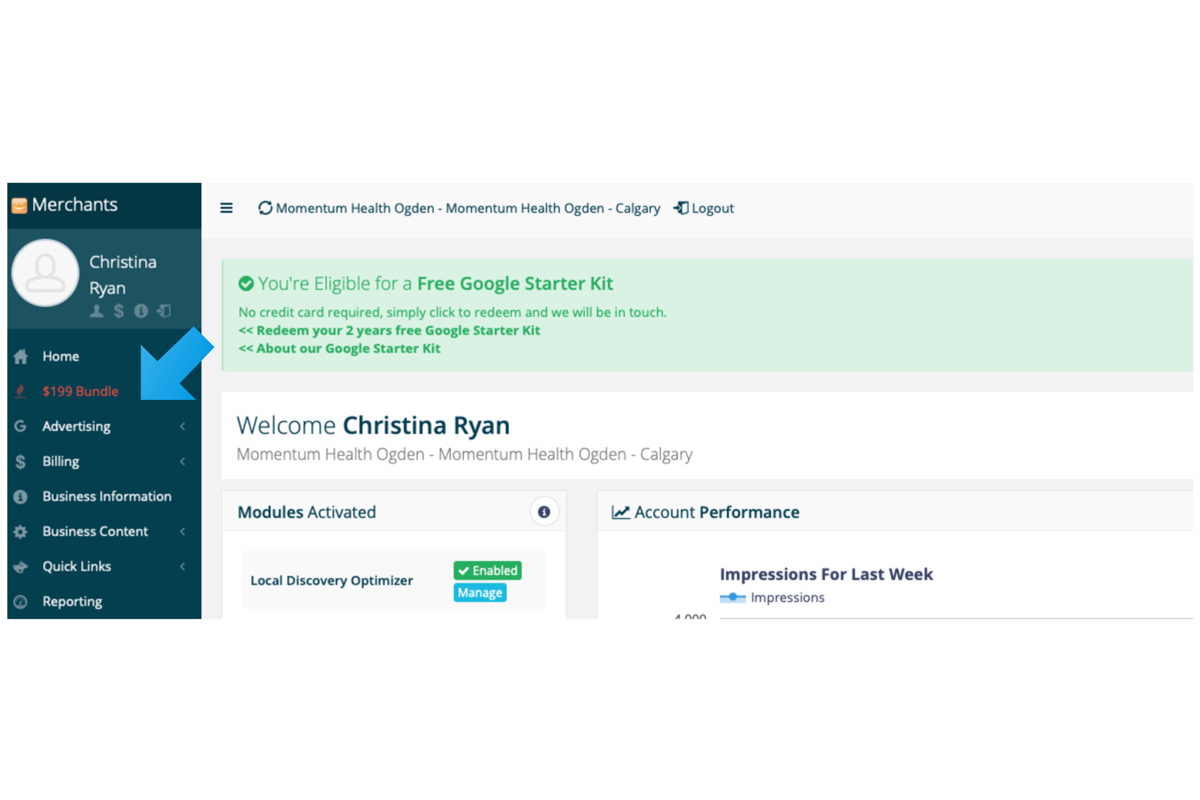 This will send you to a page with more information and where you can sign up for the bundle.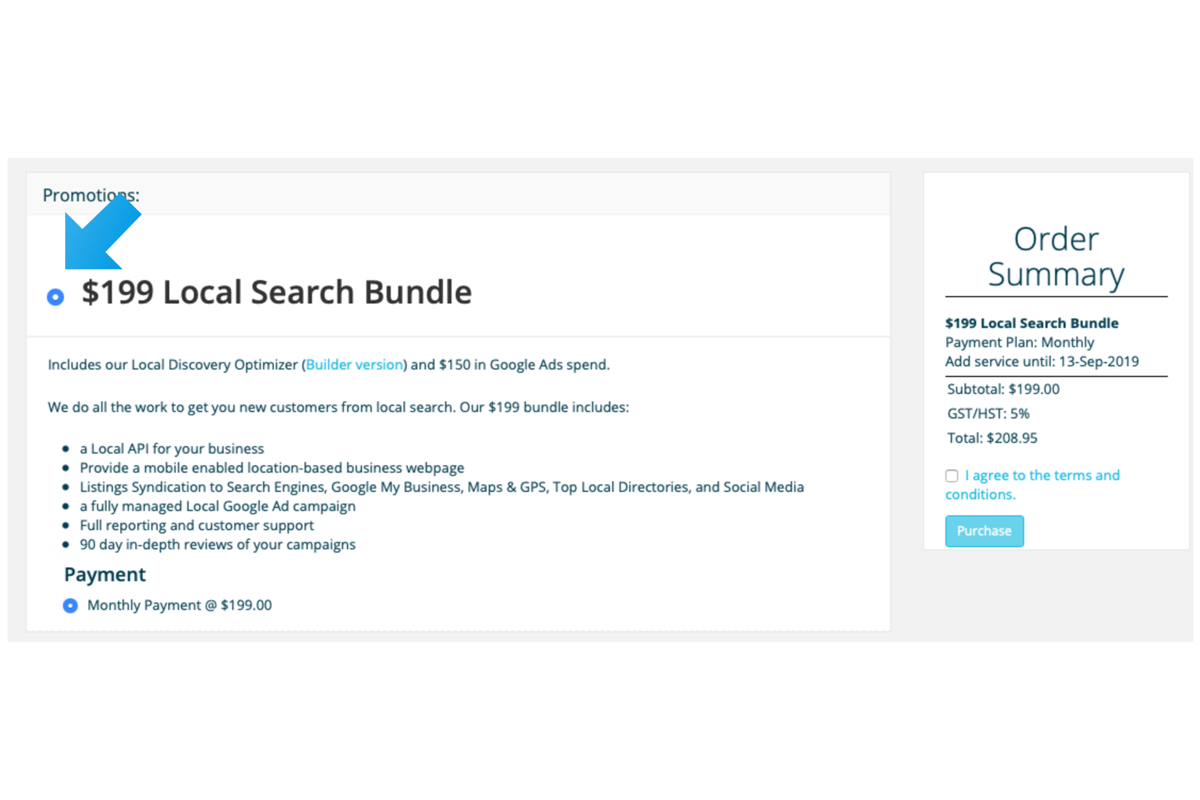 Select the $199 Bundle Local Search Bundle.
If you have a coupon code you can enter it here. Then fill in your payment information.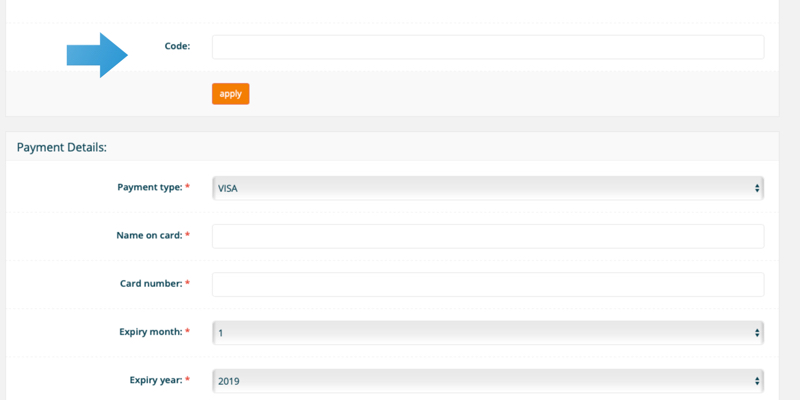 Finish with your billing address info, click to agree with the terms and conditions and save.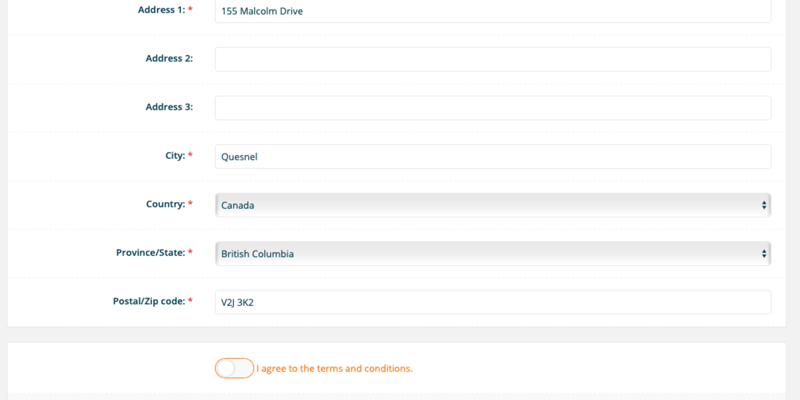 Then you need to complete the 3rd tab in the wizard, so that we know if you want traffic directed to your own existing site, or leave the website field blank if you need us to create a site for you.
Click here to read how to complete the four set setup wizard.