Enhanced Ad Settings
To find additional settings for your ads click on advertising and then Enhanced Ad Settings.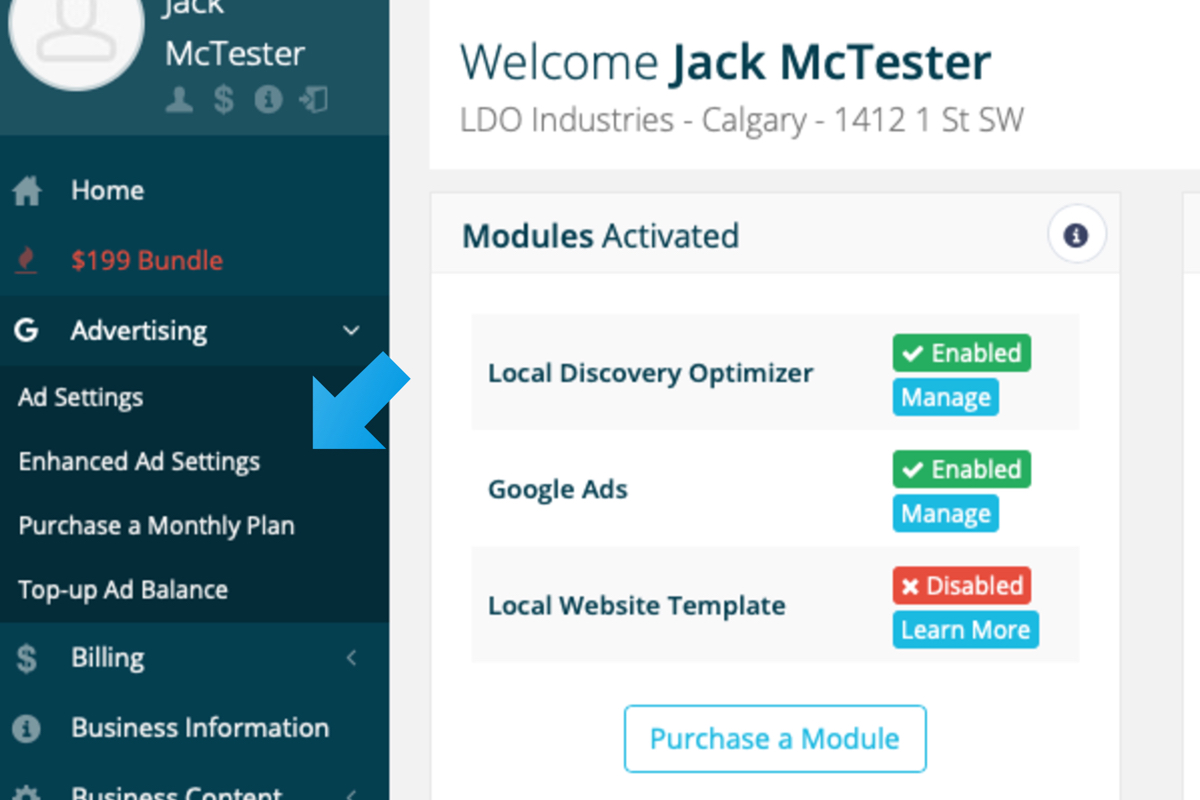 If you would like to customize your Google ads you can use the Product Ads Promotional Text section to add custom text to your product ads.

The 'enable extended ad types' section allows you to enable Amazon ads, Map/Local stack ads, Google Display Network ads, and Google Retargeting Ads. Just toggle which ads you would like to add to your campaign.
Ad Types Explained
Map / Local stack ads
When people search for nearby businesses on Google.com or Google Maps, they may see local search ads that feature your business locations. Details come from a linked Google My Business account.
Display Network
A group of more than 2 million websites, videos, and apps where your ads can appear. The user clicks on your ad while reviewing content on another website.
Retargeting Ads
Target people based on them previously viewing a particular page (or pages) on your website.


Enabling Extended Ads
Map / Local stack ads
To enable Map Ads we need you to provide us with the email address connected to your Google My Business account. Please send this email address to ads@shoptoit.ca.
We will then request access from Google, and they will send you a confirmation email to connect AdWords to your Google My Business Account. These permissions do not encompass editing permissions to change details on your Google my business listing and can be revoked at anytime.
If you do not yet have a Google My Business Listing, you can set one up here:
Display Network / Retargeting Ads

If you would like to add additional custom keywords to your ad campaigns you can add them in the Keywords section.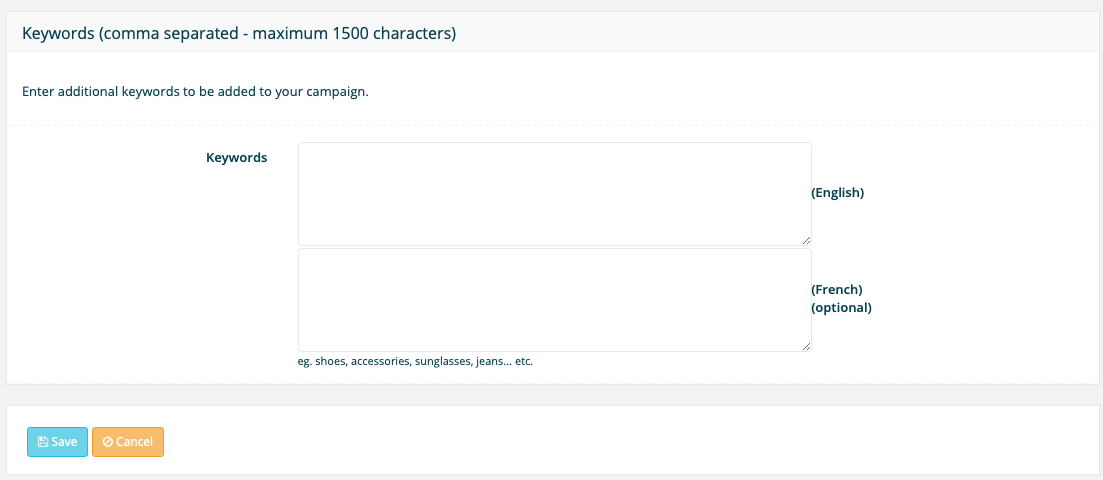 Once you have made your selections just click on Save and your choices will be on their way to being live.