How it Works
Utilizing the Shoptoit API to Increase your Exposure and Rank in Google Local Search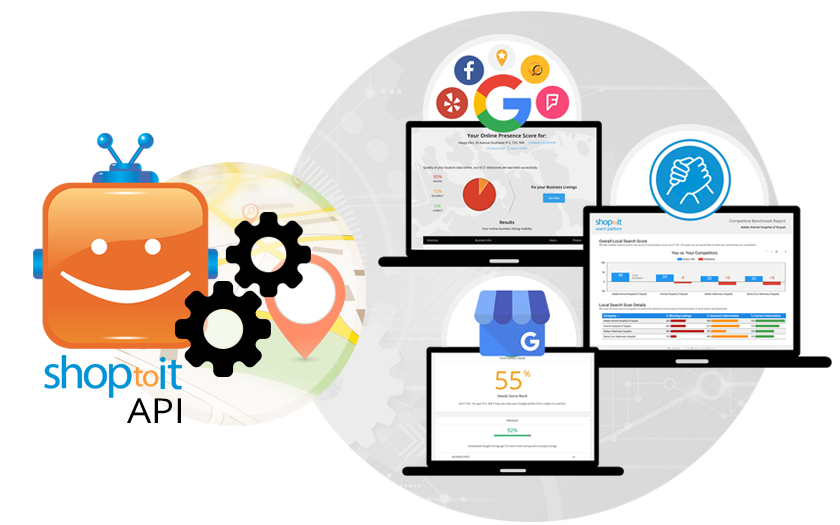 Once you create your Shoptoit account, we turn your location information into a Local Business API.
We create an API for your business containing the location-rich data needed to ensure your business is found in local search.
We then use this business API to connect to various automated tools that are built to help you understand where you rank in local search amongst your competitors, and help you improve and maintain your position in Google Local Search.
Next Step -> Creating a Shoptoit Account
Already have a Shoptoit account? Go to Step 2: Verify your Business Information