How it Works
Utilizing the Shoptoit API to create Product Based Ads for each of the products you sell.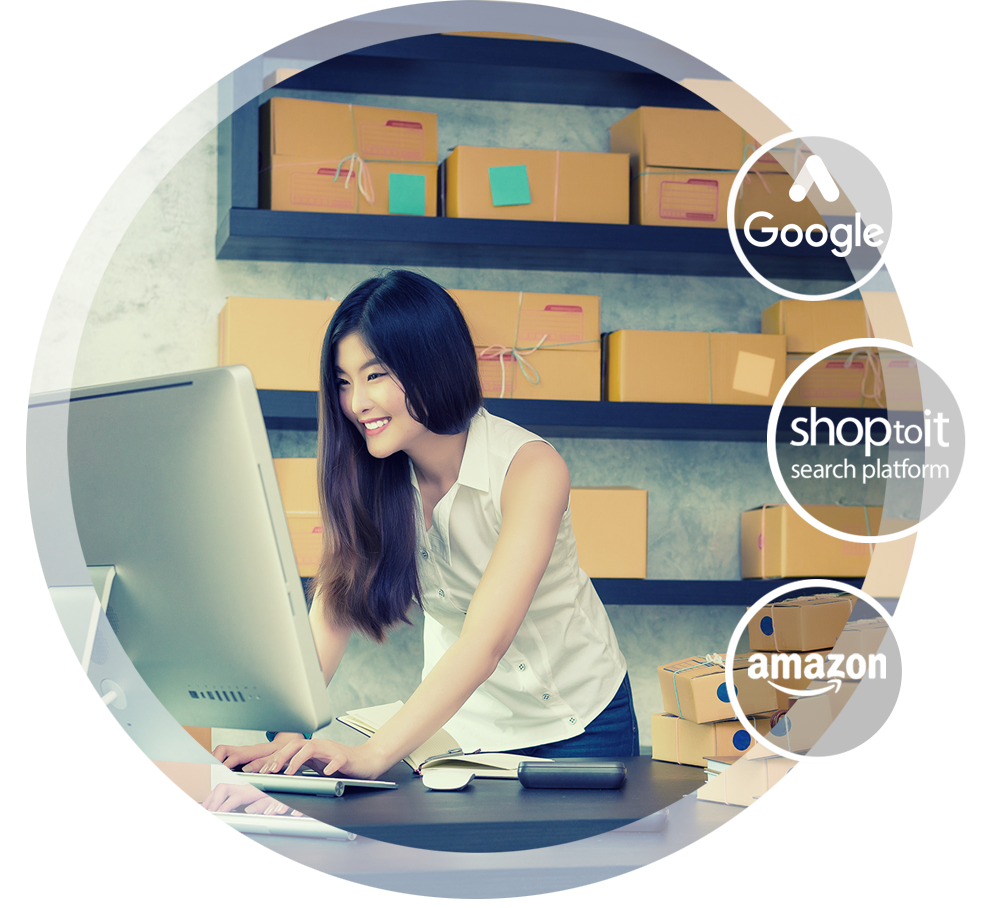 Once you have a free Shoptoit account containing your products, we create a Product Ads API for your store.
You then have the ability to take your Product Ads API and turn it into product-based ads that show in a variety of ways on Google and Amazon. Our automated platform will create and adjust your ads, set up and manage your campaigns, automatically set and adjust your bids, and report on the results.
Next See: About Product Ads
Already using our Product Ads API? Go to: Choose Where your Product Ads Display to complete your next steps.