We take your product data and turn it into product based ads that show in a variety of ways on Google and Amazon.
Our automated platform will create and adjust your ads, set up and manage your campaigns, automatically set and adjust your bids, and report on the results.
You choose your budget - starting at just $50/month, choose where you'd like your ads to display, and we handle the rest.
Ad types available through our Product Ads API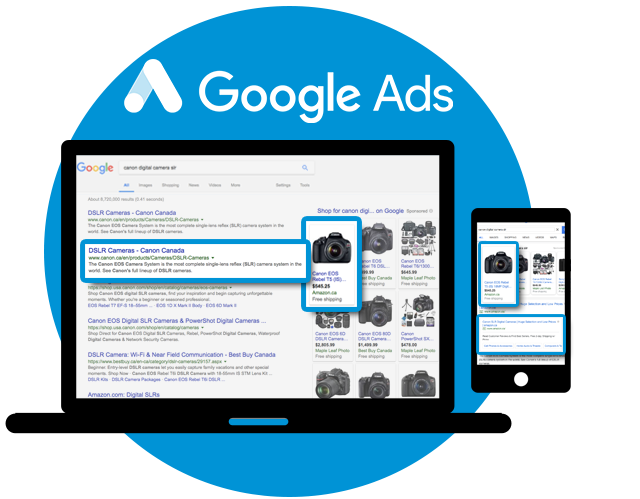 Google Search Ads
Automatically create Google keyword ads for each of your products. Our Google AdWords API manages thousands of variations of keywords for each of your products, that reach searchers close to the buying stage.
Google Dynamic Remarketing
Automatically create ads that are displayed to people who have visited your website in the past. Ads for your store are displayed when these people are searching on google and display network sites.
Google Shopping Ads
Automatically create Google Shopping ads for each of your products. These product-specific visual ads are displayed in Google Shopping and on search results pages.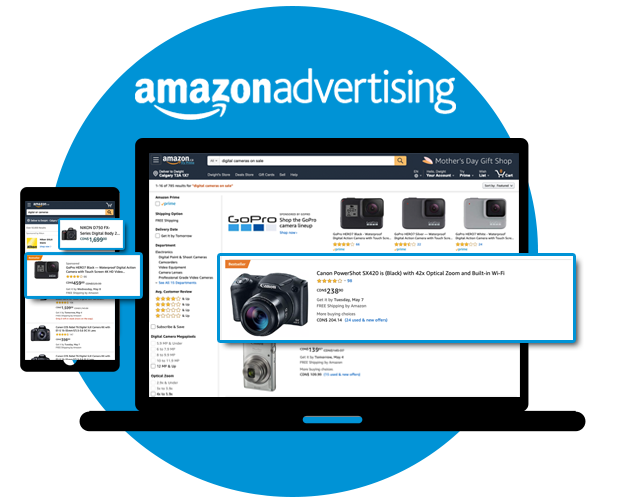 Amazon Sponsored Products
Sponsored Products promote the individual products you sell on Amazon and allow you to reach Amazon customers as they research and discover products. Ads appear on search results pages and relevant product pages, directing customers to your product detail page or store.
Display Ads
Customers can see Display Ads on Amazon websites, apps, and devices, as well as sites and apps not owned by Amazon. You don't need to sell your products on Amazon to buy display ads—customers can be taken to a product page, a Store, a custom landing page, or an external website.