What is Google My Business?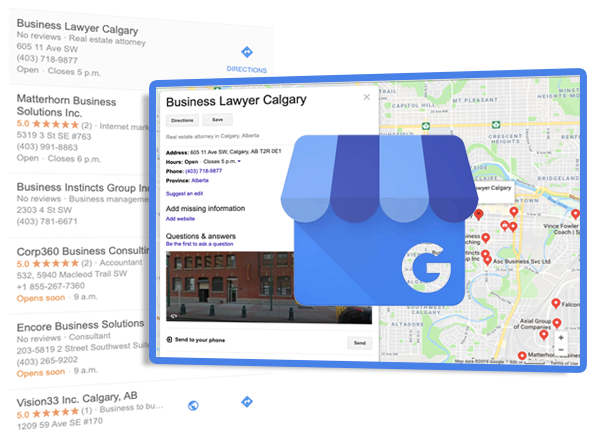 Google My Business (or GMB) is a business listing that Google uses to recognize a business - and determines who they can trust, and ultimately choose to display in local searches.
With 46% of all Google searches being locally-motivated, ensuring your business is displayed in Google Maps and local searches is crucial when trying to reach new local customers.
To do this you must connect your business address to Google through a Google My Business listing.
When someone searches for the products or services you provide, in your local market, you want YOUR business to appear in the results provided by Google. If you don't have a Google My Business profile, you literally cannot compete in local search, so Google My Business is one of the very first places you should start when working on local SEO for your business.
As part of our free Google Direct Connect integration, businesses can connect their Google My Business Listing to Shoptoit
Once connected, we ensure your Google My Business listing is optimized to Google standards, increasing your rank, and we constantly 'ping' Google to ensure they know you are real, and trust you. You can also view activity reports for your Google Business listing in your Shoptoit dashboard once connected.
If you do not yet have a Google My Business listing setup, you may do so here: https://www.google.com/intl/en_ca/business/
For step-by-step instructions see:
How to create a Google My Business Account- Physical Business Location
How to create a Google My Business Account- Service Based Businesses