Our Local Discovery Optimizer ensures your business is present, accurate, and constantly updated in the Local Search ecosystem. We take your bsuiness information and ensure it is sent to Google, Google Maps, and the local directories relevant to your country.
This ensures Google trusts your business, and will show you when potential customers are searching for local businesses like yours.
Once you've purchased a Local Discivery module, we handle most of the work. Visit the Local Discovery page in your shoptoit account (as instructed below) to see your listings stats and activity, and to manage this module.
Watch our overview video to learn how our Local Discovery Optimizer works
We do ask that you take a moment to connect Shoptoit to your Google my Business listing, and your Facebook page (if desired).
Why Connect to Google My Business?
Connecting your Shoptoit account to your Google Business account will allow you to:
Keep your GMB listing active


Our API regularly 'pings' Google My Business - letting Google know your listing is real and relevant.

Ensure complete accuracy of your business information
Post to Google My Business through your Shoptoit account


Our auto-posting feature lets you post to your GMB listing, and you can schedule these posts to re-post every 7days - again showing Google you are real, and that they can trust your business.

View activity on your GMB listing in your Shoptoit dashboard
Why Connect to Facebook?
We are currently improving our Facebook connection. Currently connecting to your Facebook page allows you to see reporting stats on the visitors to your Facebook page, right in your Shoptoit dashboard.
*If you do not have a Google Business listing, or Facebook page, use the links below to get started:
Create a Google Busines listing: https://www.google.com/intl/en_ca/business/
Create a Facebook page: https://www.facebook.com/pages/creation/
Steps to manage your Local Discovery Module, view reporting, and connect to Google/Facebook
Login to your account at https://merchants.shoptoit.ca
On the left side of your dashboard you will see a box that shows which modules you have purchased. Click on the manage button by 'Local Discovery Optimizer' to manage your settings.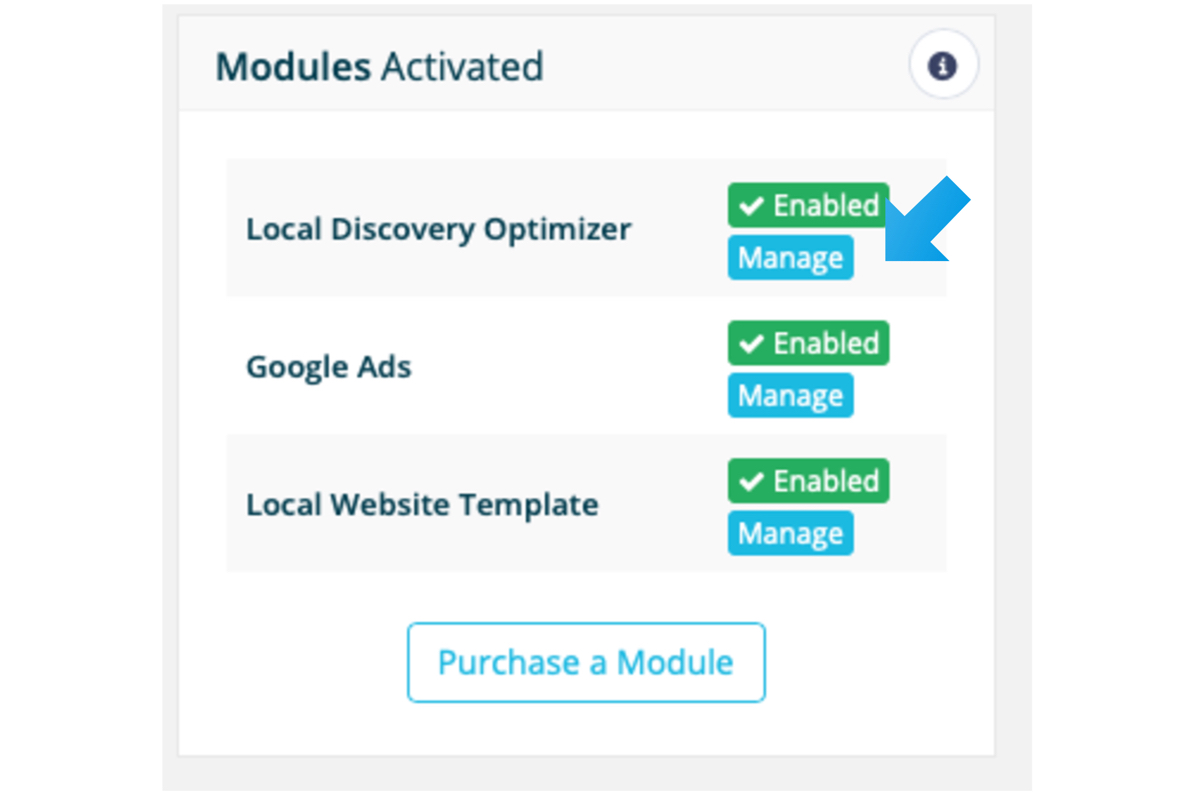 This will take you to a dashboard page for your local discovery plan.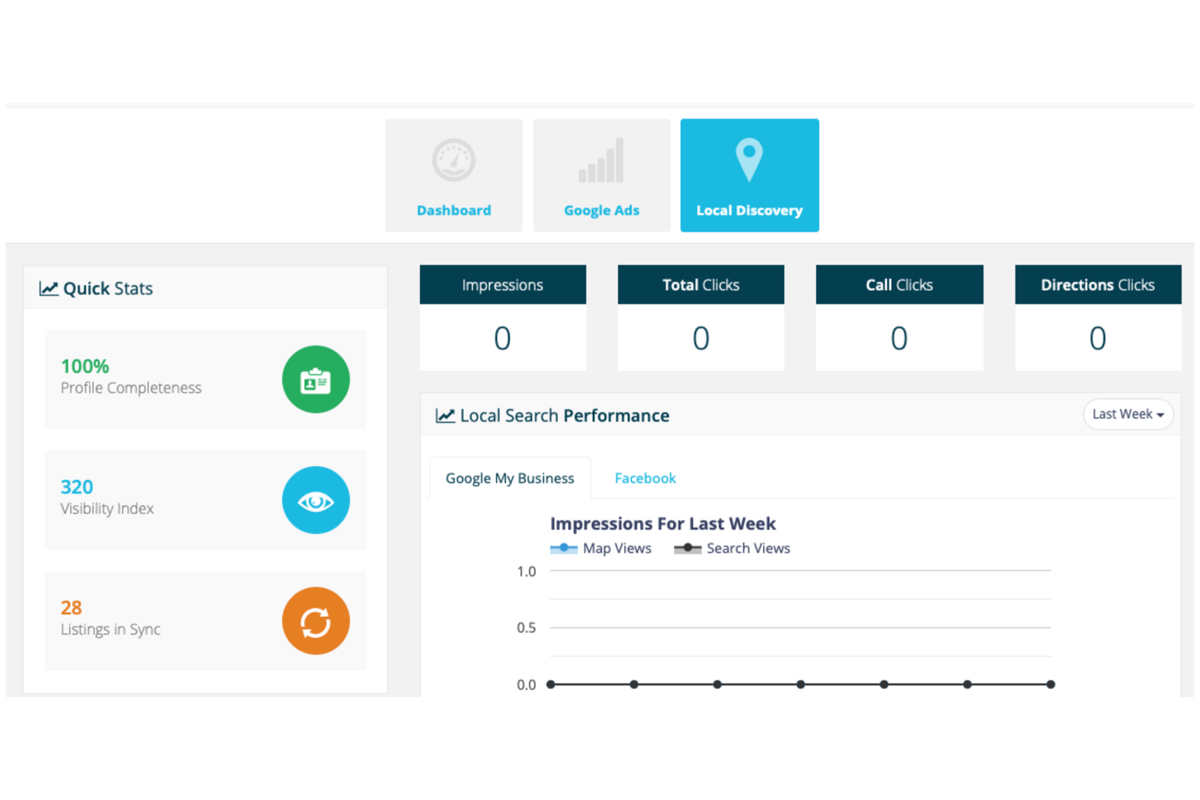 Scroll down and you will see this box on the left that will tell you which channels you have connected your account to. Click on the connect to Google button to connect your Shoptoit account to your Google my Business account, so you can keep your listing fresh on Google and add posts within your Shoptoit account.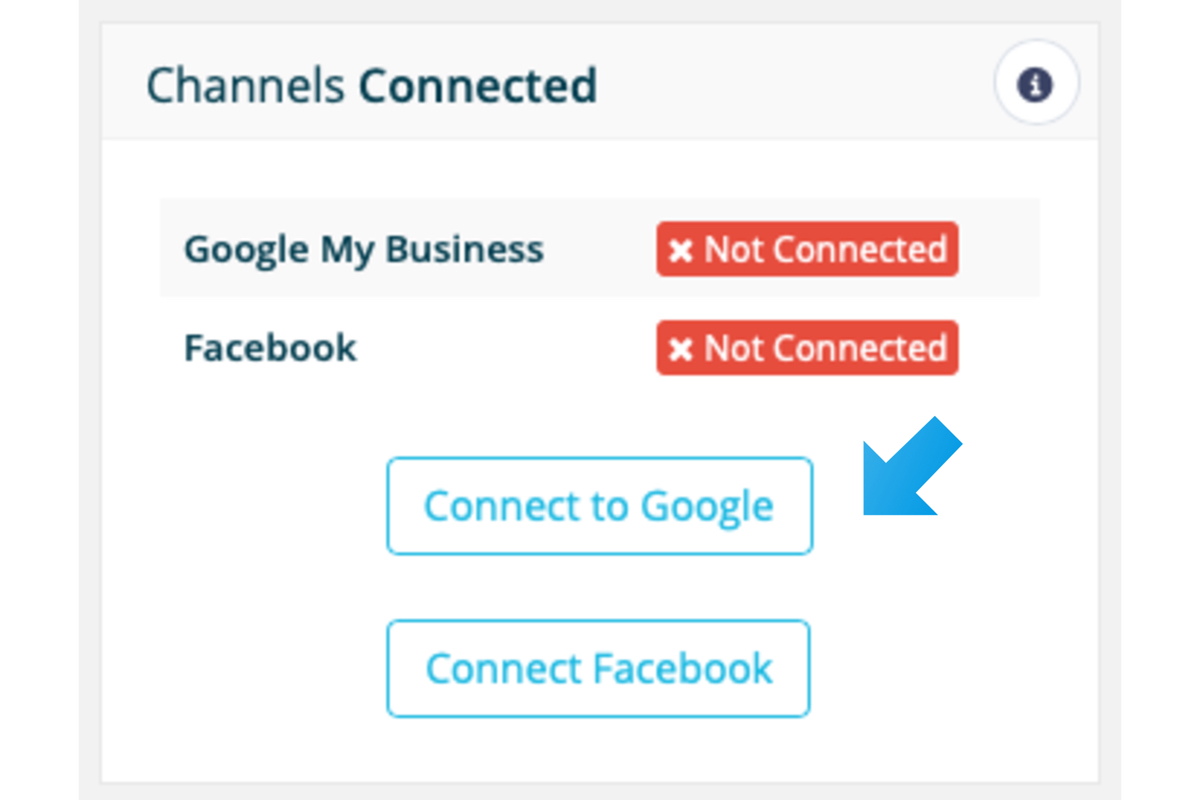 Once you click the Connect to Google button you will see the following screen: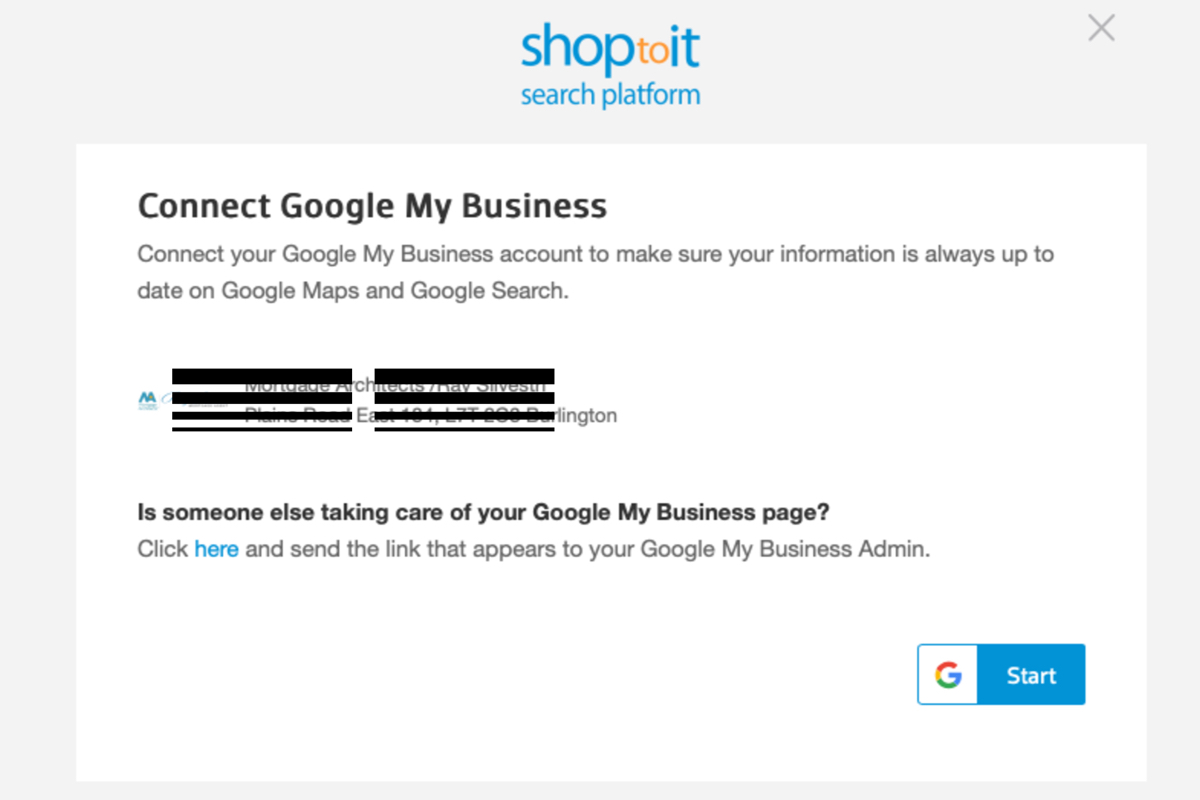 Confirm that it is your business that is showing and click the 'Start' button on the bottom. It will walk you through the steps you need to do to connect your account.
To connect your Facebook account it is the same process.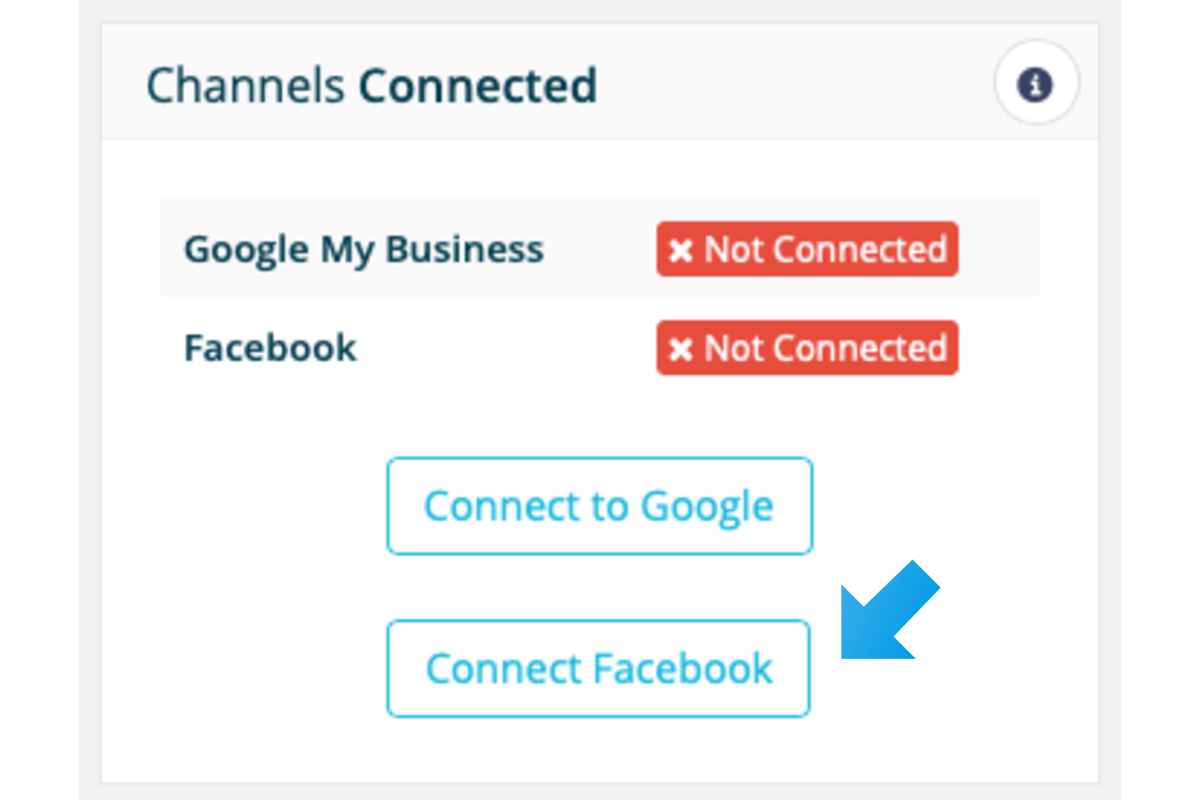 Click the Connect Facebook button. This page will pop up: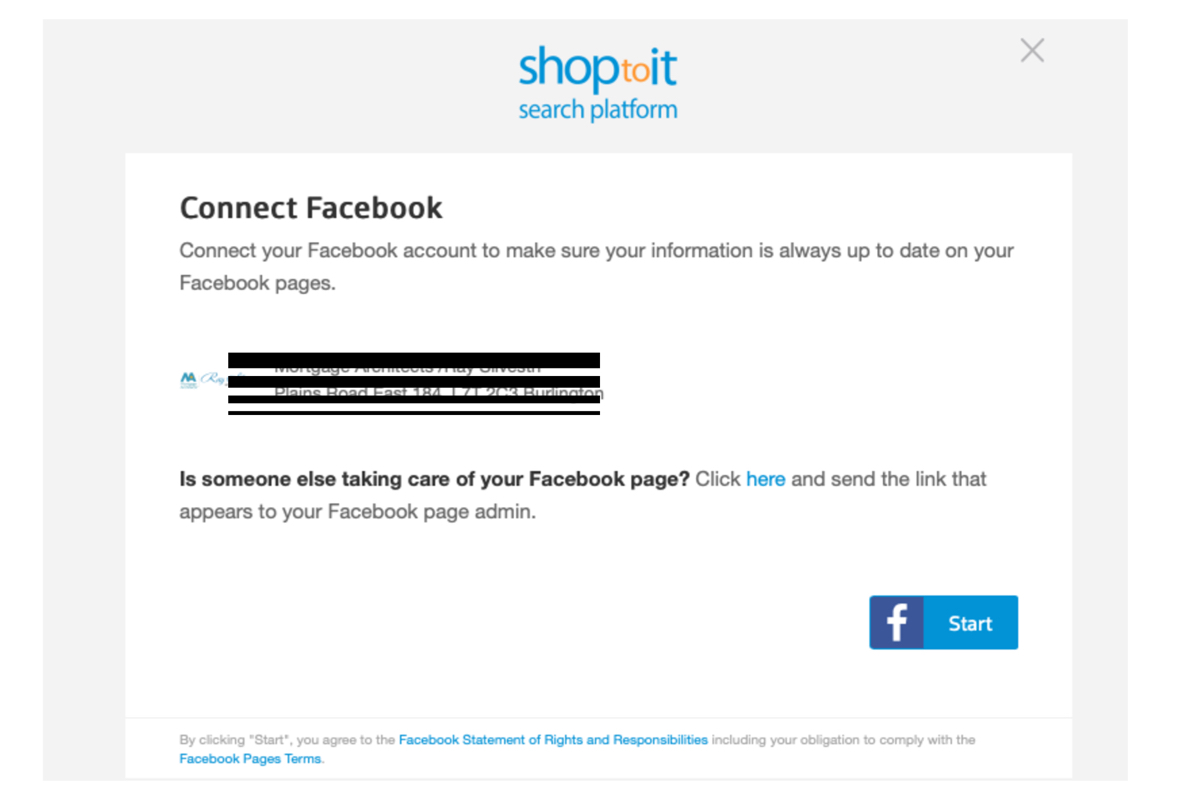 Click the 'Start' button and follow the instructions.
When your accounts have been successfully connected the icon will change to a green 'connected'. You don't need to do anything else at this point, our API will take over to complete connecting and start updating your GMB and/or Facebook listings.