You may run into some errors when you are trying to connect your Google account to your Shoptoit Account. Here are the top errors with instructions on how you can resolve the issues.
1) We're sorry we could not access that account in Google My Business. Please try another account.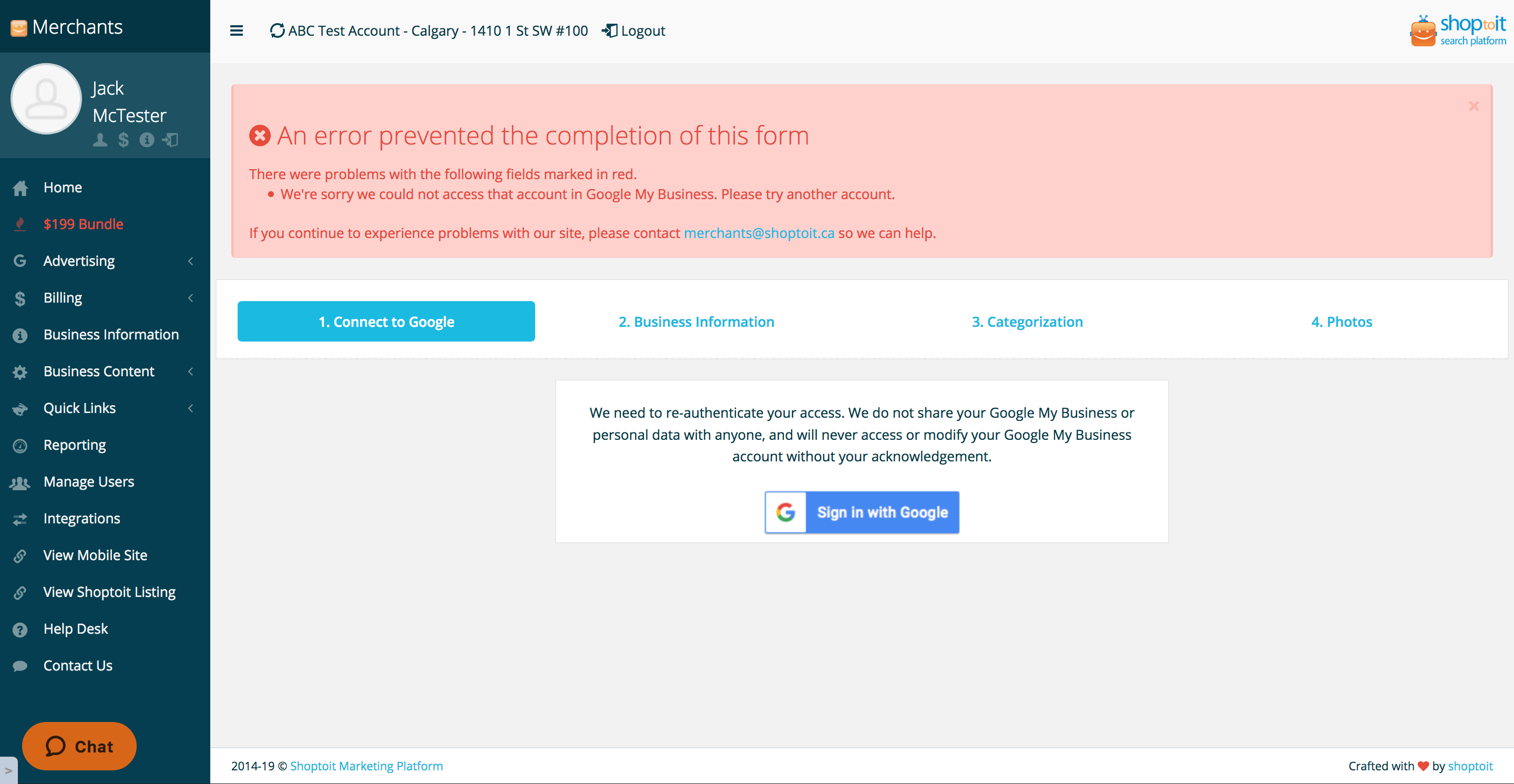 Confirm you are trying to login to the correct account and try again.
2) We're sorry the connect with Google My Business failed because of a bad state.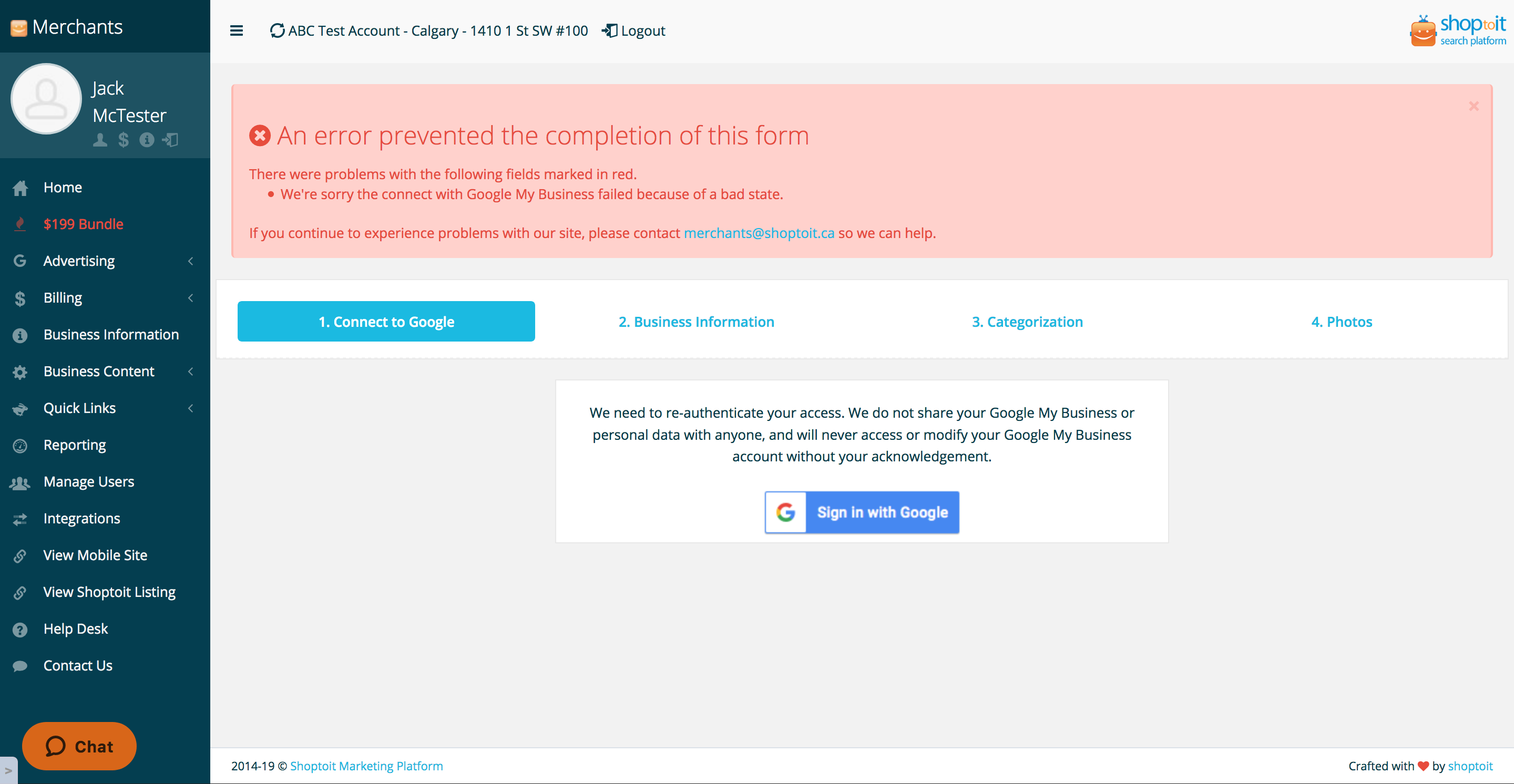 3) No businesses showing in your account.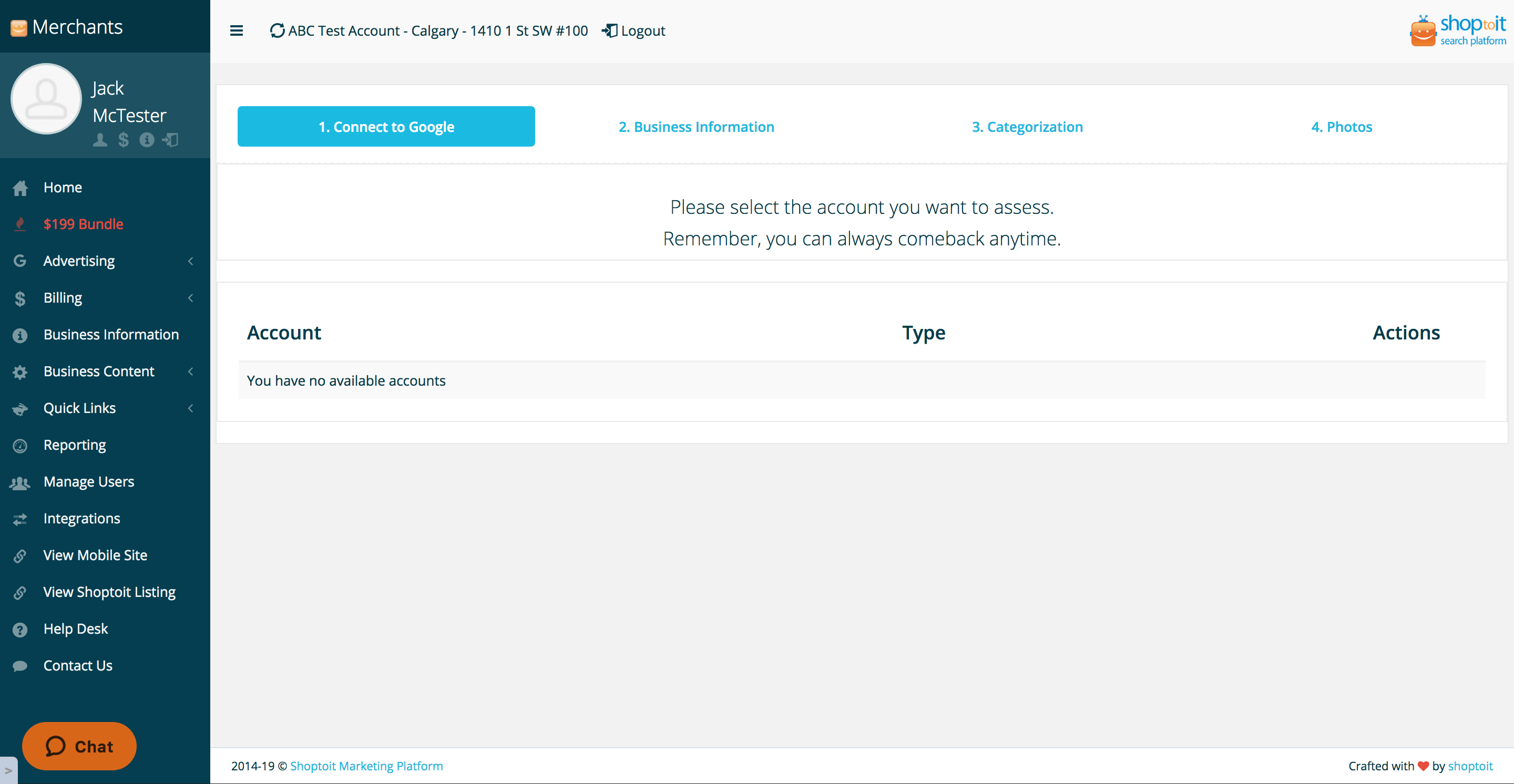 4) Unverified Business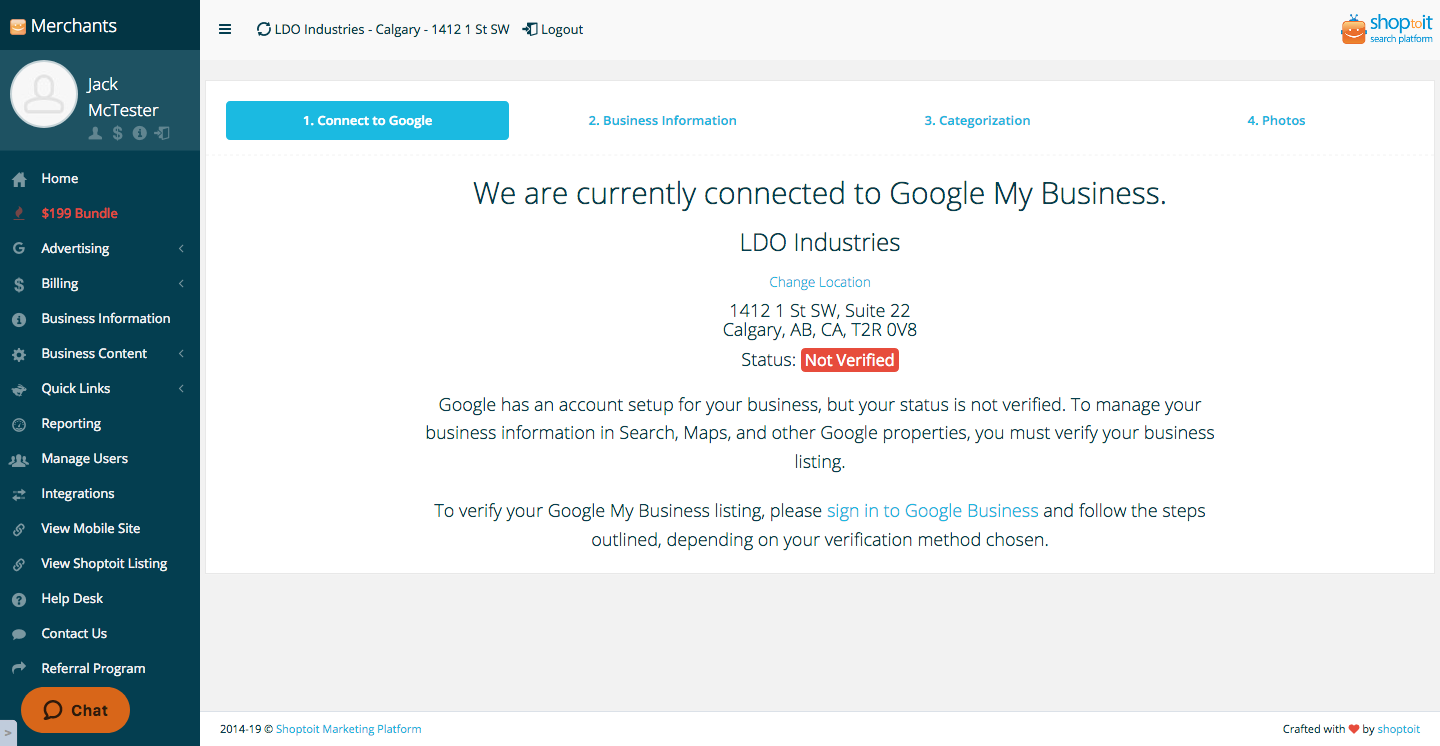 If you get your business connected to Shoptoit and see the 'not verified' in red then click the blue text below to sign into your GMB account and follow the steps there to verify your listing.
5) You need to re-authenticate because the access expired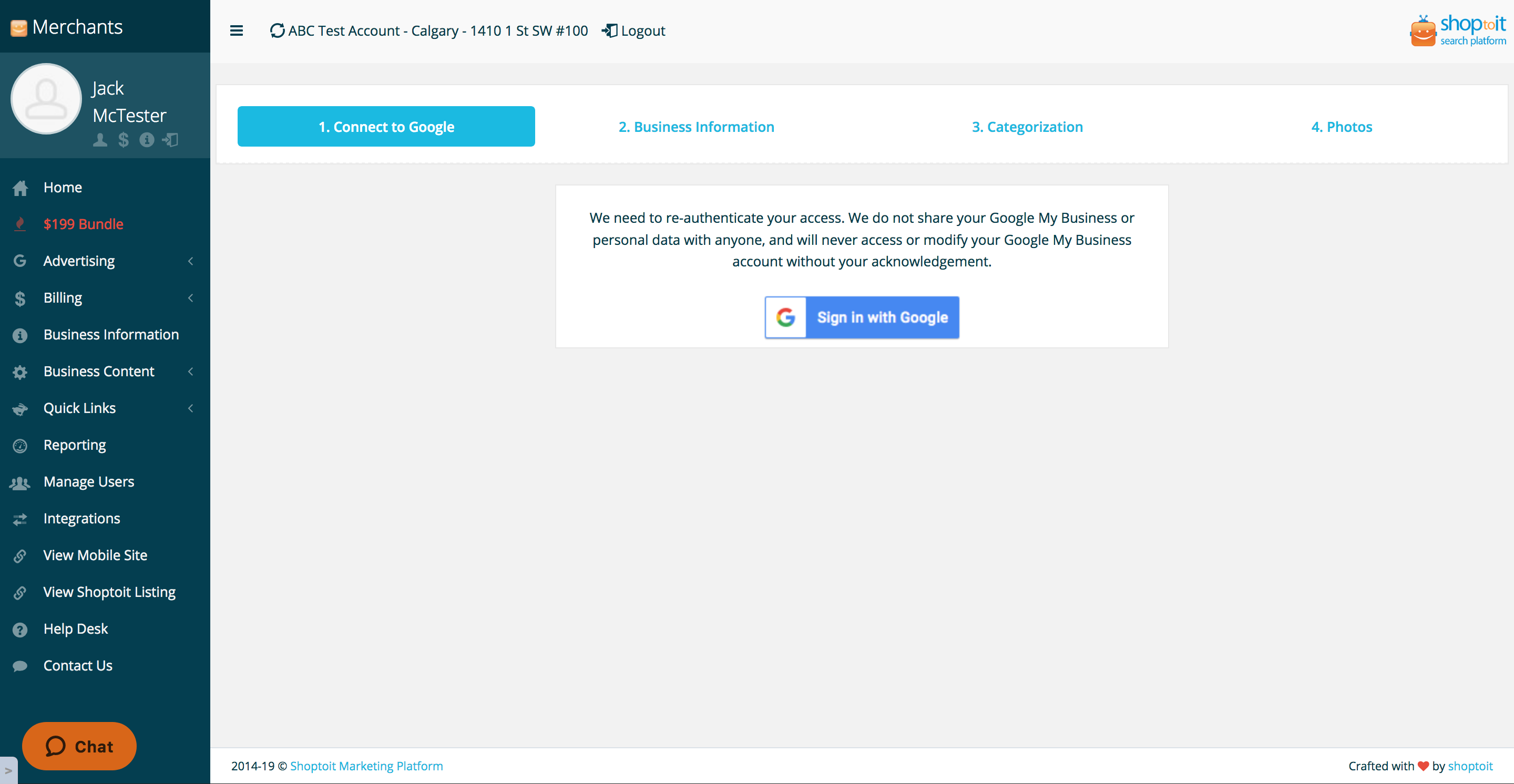 If you see this screen just click the 'sign in with Google' button and follow the steps to authenticate your account again. Google will periodically stop access to third party tools like ours to ensure you still want to allow access to them.