Once your Ad campaign is live you can view the performance data of your ads in Google Analytics.
If you do not have Google Analytics connected to your site, click here to learn how to set this up.
To view your Ad performance in Analytics:
1. Login to your Analytics account: https://analytics.google.com/
2. Using the left navigation, go to Acquisition -> Google Ads -> Campaigns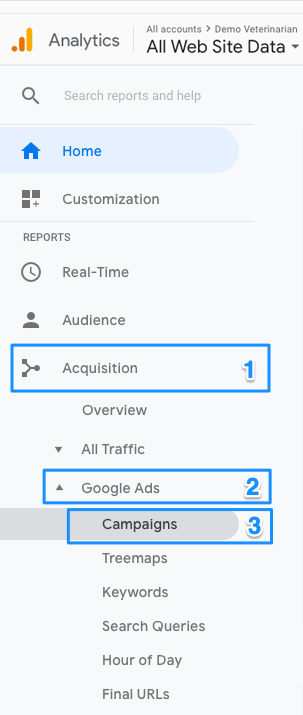 Once on this page in Analytics, you will see a dashboard with an overview of the Ad traffic, and you can customize this data as you do for the rest of your website traffic.
If you do not see data in this area, reach out to us at ads@shoptoit.ca and we will ensure everthing is configured properly.