To pause your ads within your dashboard, follow the below steps.
*Please note: Pausing your ads does not stop your monthly billing, it simply pauses your ads in Google.
1. Click on Account Info.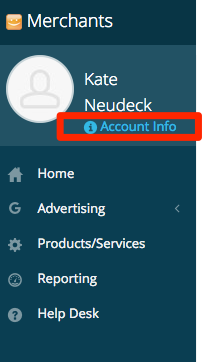 2. Select the "Pause Google Campaigns" option to pause your ads. If your ads a paused, simply de-select the field to start your ads again.