Log into your Merchants Account: https://merchants.shoptoit.ca/
1. Click Advertising> Ad Extensions.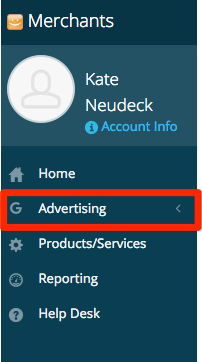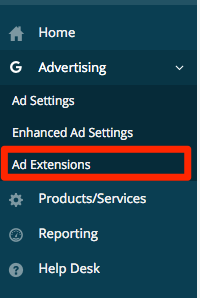 2. Click Add New Extension

3. Create Extension

There are 3 extensions you can use:
Call Extension- Call extensions let you add phone numbers to your ads, which can significantly increase click through rates.

Callout Extension- Enables you to add more text to your ad to spotlight free shipping, discounts, price matching and more.

Sitelink Extension- Sitelink extensions take people to specific pages on your site (for example, a specific product or store hours).