Use Google Analytics to measure performance of the traffic delivered from the ads, once the visitors click through to the website.
We auto-tag clicks that occur on the ads, so traffic from the ads will automatically show in Analytics with the Source/Medium - Google / CPC. This allows you to see how the traffic coming through to the site is performing, run Analytics reports, and measure Goal conversions.
Websites must have either Universal Analytics (GA3), loaded via analytics.js, or Google Analytics 4 (GA4), loaded via gtag.js for auto tagging to function.
More information on how to check if your site can support auto tagging can be found in this article.
Go to Google Analytics to view how your ads are converting.
Visit Acquisition -> All Traffic -> Source/Medium, and look for the Source: Google, and the Medium: CPC.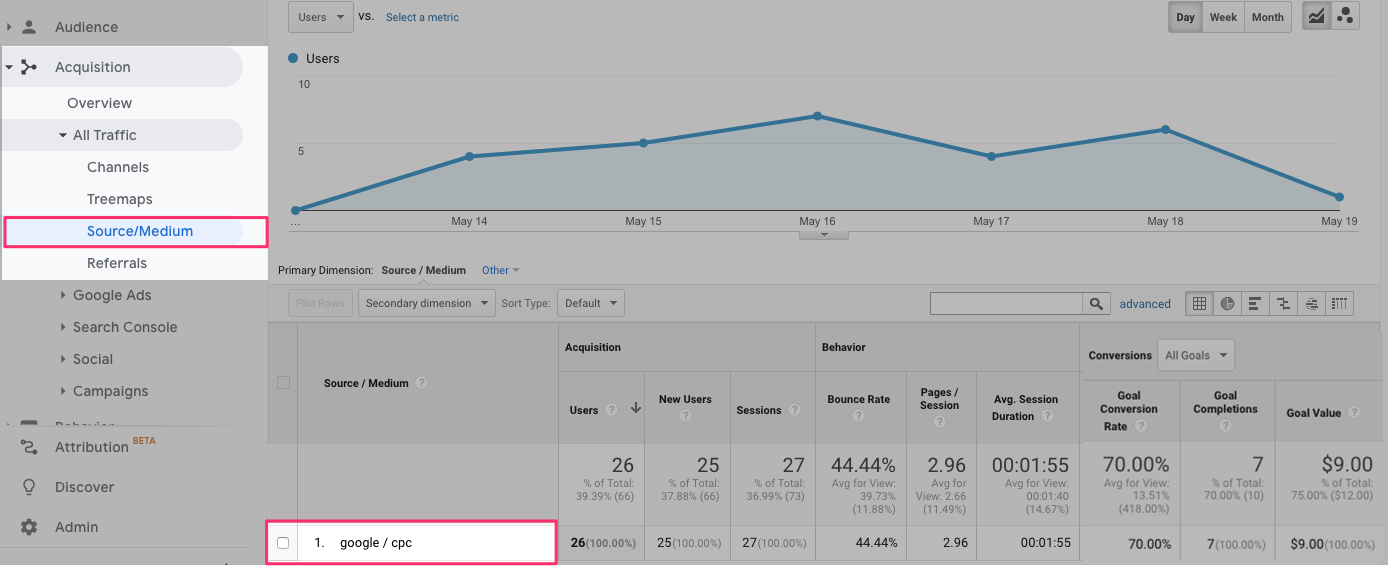 For more information on setting up goals to measure conversions, see this Google Support section.