Create your campaign(s)
Visit the Display Advertising page to create and manage your Display Ads. Here you can edit an existing campaign, or click Add New Display Campaign to add a new one.
Click Add New Display Campaign and follow the below steps to easily create your campaign.
1. Name your Campaign
2. Set the daily budget for this campaign
3. Choose an end date, if applicable
4. Specify the landing page the ads should link to
5. Set the geo-targeting for this campaign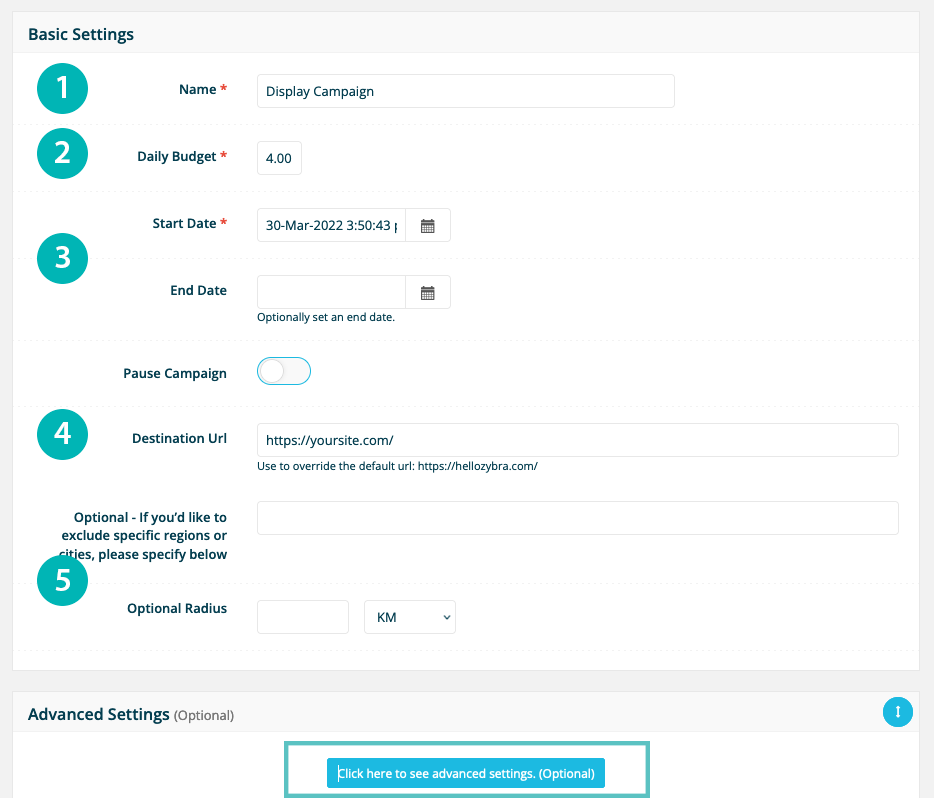 Optionally specify additional targeting for your campaign.
Click to see advanced settings to optionally target specific audiences and select the days and times you'd like your ad to show. Leave all selected to target all audiences.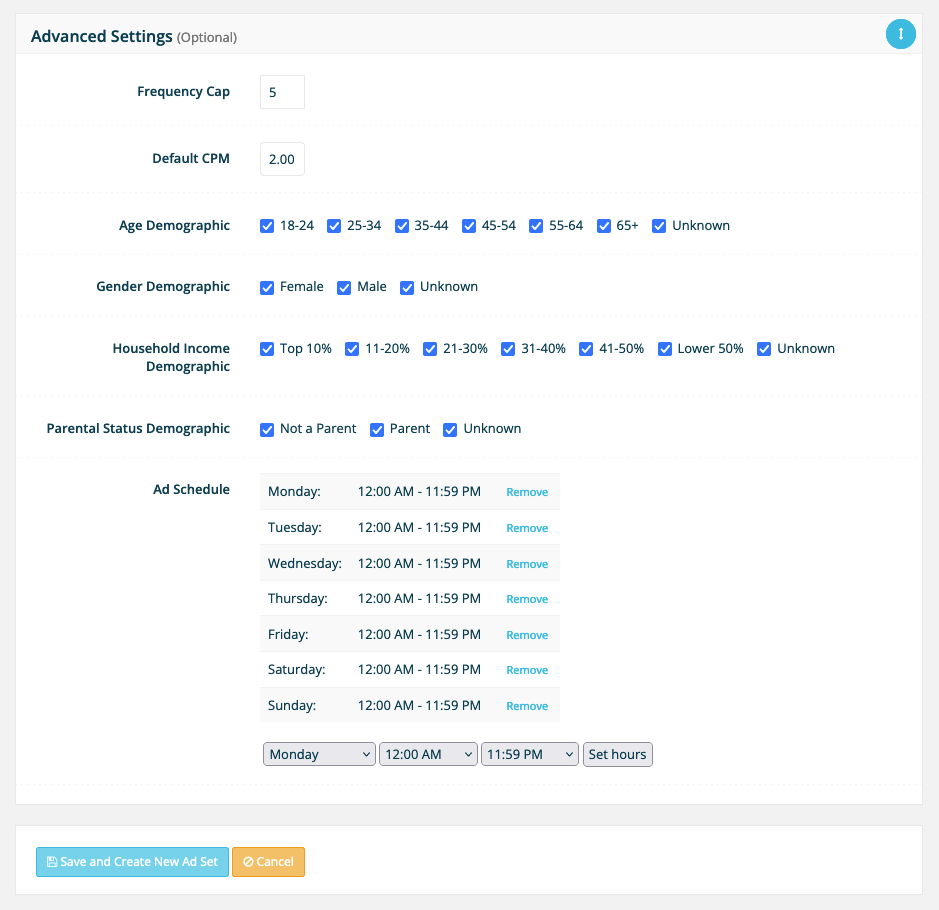 Frequency Cap
Frequency cap is the number times an ad get shown to the IP address. (Default is 5 if left blank)
Demographics - Age
(You can select multiple values or leave blank for all)
18-24
25-34
35-44
45-54
55-64
65+
Demographics - Gender
(You can select multiple values or leave blank for all)
Female
Male
Unknown
Demographics - Household Income
(Not available in Canada and you can select multiple values or leave blank for all)
Top 10%
11-20%
21-30%
31-40%
41-50%
Lower 50%
Unknown
Demographics - Parental Status
(You can select multiple values or leave blank for all)
Parent
Not a Parent
Unknown